At Design Miami, world-class designers presented a new luxury code
Updated 10th December 2021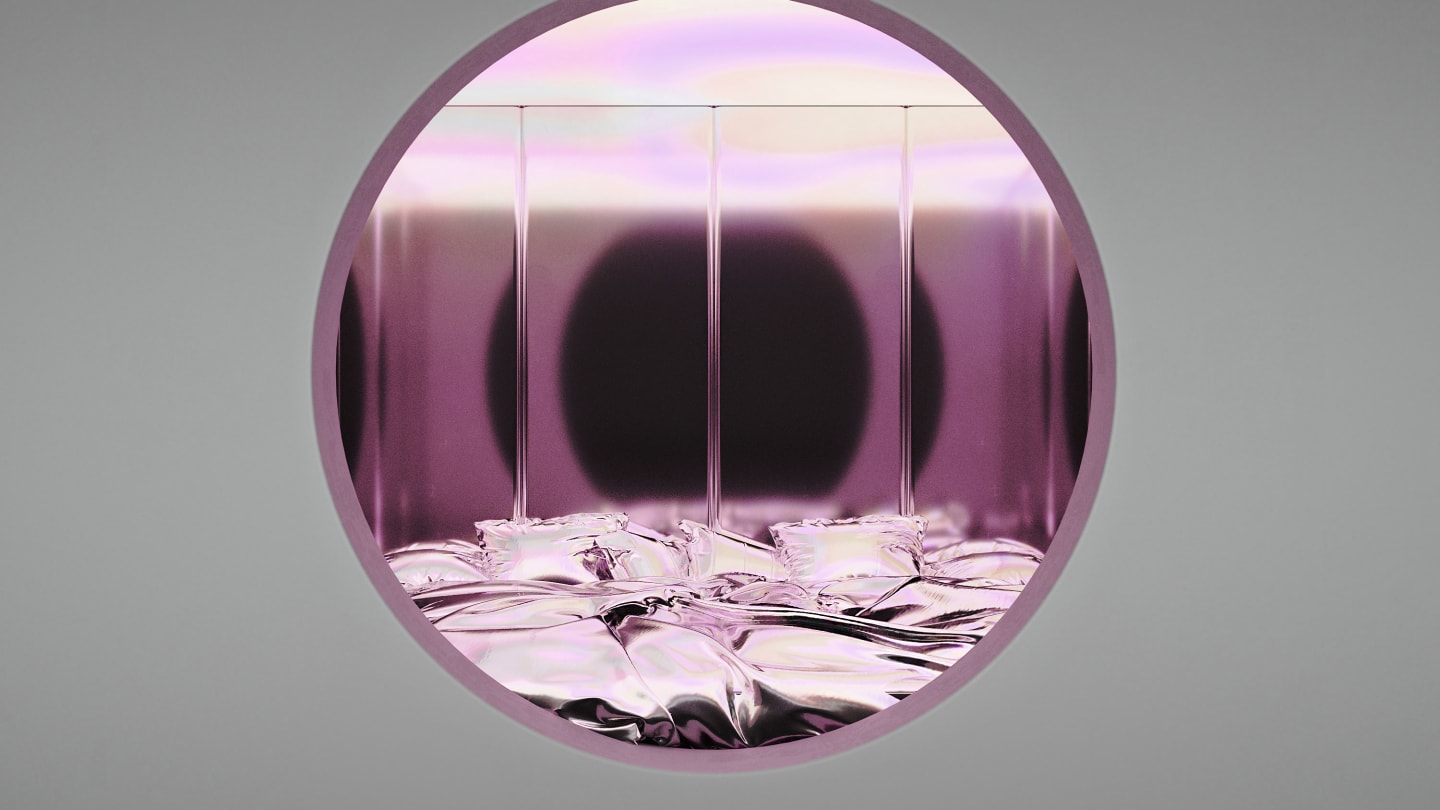 The luxury world's modern codes are evolving. What the word means -- and how luxury is created -- has been long scrutinized, but the events of the past two years have no doubt spurred new definitions or interpretations of the term.
With so much collective screen time, prohibited movement, omniscient social anxiety and a near certainty that this new pandemic-induced paradigm is here to stay, how could they not?


2022's emergent notion of luxury -- complex as luxury is to define -- is that there's a greater sense of cross-discipline interconnectivity, material substantiality, virtual influence and, perhaps, point and purpose.
One need only to look at the field of homes and interiors to see examples of the shift (it's a fitting category, too, considering how much more time we've spent in our dwellings of late). At the just-concluded
Design Miami
-- the world's preeminent collectible design fair -- three clear themes emerged, all of which underpin luxury's new and future recalibration: A digital influence in the physical realm (and vis versa), a focus on merging low-fi utility with high-end concepts, and, most notably, a deeper care for craft.
This year, Design Miami also introduced
DMBX
, an e-commerce platform for the "next generation" of collectors, according to the fair. The platform features more affordable options from well known designers, whose mainline work may otherwise go for tens if not hundreds of thousands of dollars. Retail prices on DMBX start at just $22.00; the launch is in line with industries' overall shifting values of late -- luxury is no longer defined by exclusivity and expensiveness.
Drawing from digital
Harry Nuriev is a Russia-born artist, architect, and designer. He is also the founder of Crosby Studios, a New York and Moscow-based creative practice that has made significant inroads in recent years (Nuriev's collaborative couch with Balenciaga, which saw a clear-plastic sectional sofa stuffed with damaged or obsolete Balenciaga clothing stock, went viral in 2019).
Over the last couple of years, his work has become more conceptual: A mindset that brings to life an aesthetic that looks equally at home in the tangible and virtual worlds. At Design Miami, his installation, called "The Bedroom," featured a floor-spanning reflective silver comforter with matching pillows and wall panels. Overhead, a morphing LED light emitted the warm tones of a "Los Angeles sunset." The work felt as if it was pulled from some future meta-basement, where avatars might one day have sleepovers.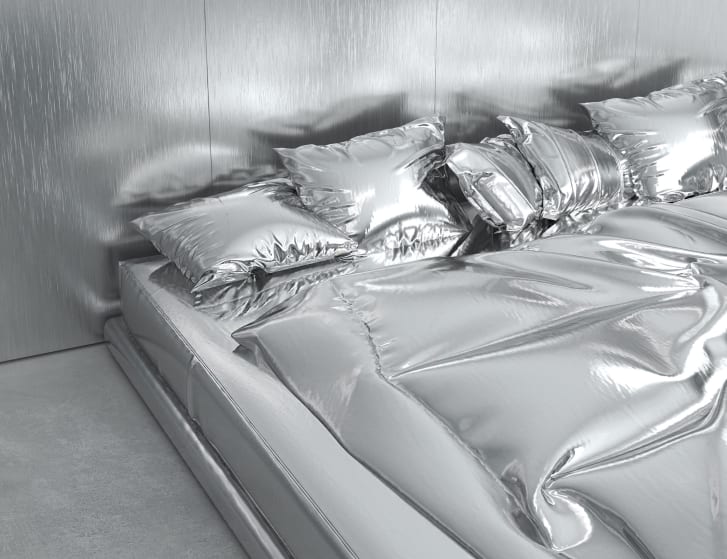 "All of my projects are very digital," Nuriev told CNN Style, while sitting on his mercurial duvet. "Sometimes, people get confused when they see my work on screens, thinking they're just projections. Our style is already meant to be in the metaverse, we're just adapting it back, in a way, to something you can feel and touch."