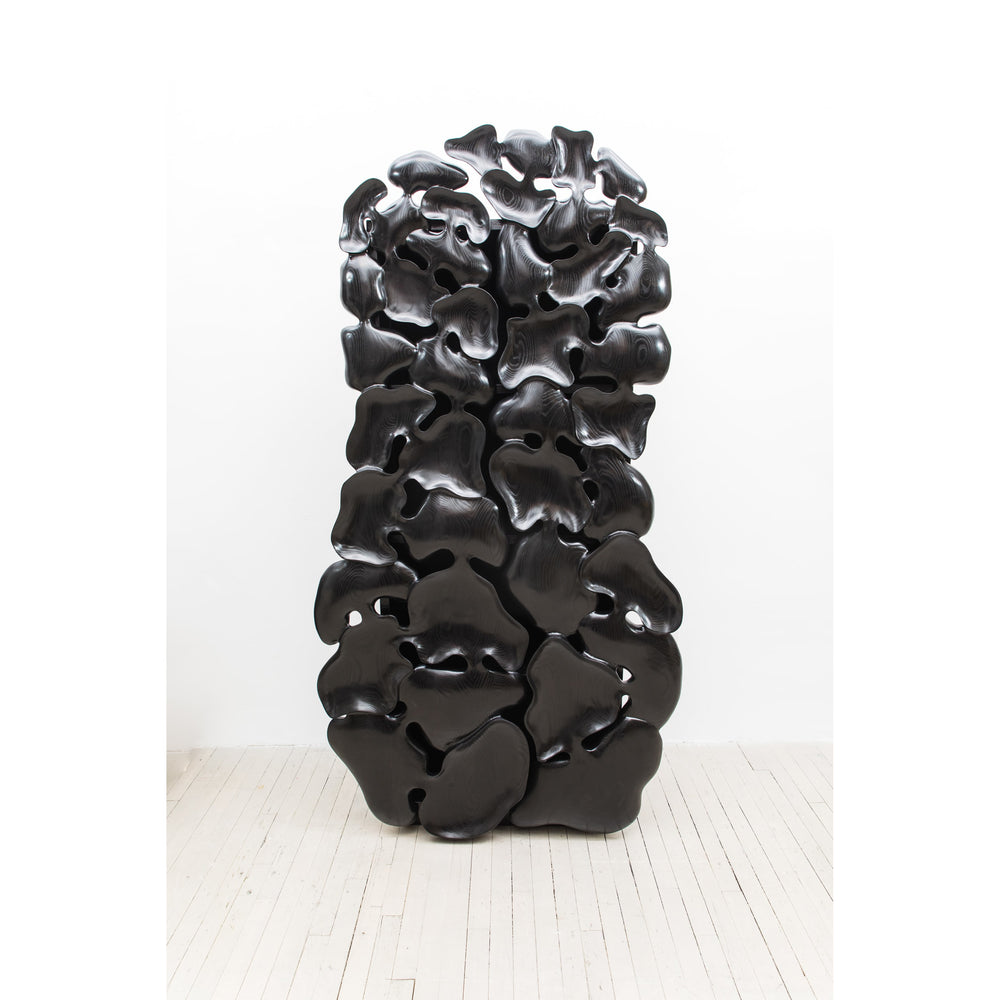 All Sales Final/
All sales of these limited-edition pieces are final.
Yunhwan Kim's Unintended Series showcases the artist's respect for the tradition of cabinet making and sculptural wood carving. His hands-on approach and solitary studio practice is much like the designers associated with the American Craft Movement that took place in the second part of the twentieth century. Kim works for weeks using a bandsaw, hand drill, hand grinder and hand miller, meticulously carving, sanding, and smoothing to reveal his unique vision.
Kim's amorphous shapes began as small-scale table top objects that evolved over time, becoming larger and more complex. By connecting and experimenting with their orientation Kim developed a large form in the shape of a cabinet door. There is a fluid, topographic quality defined by large contoured shapes which are interconnected by tributary or branch-like forms.