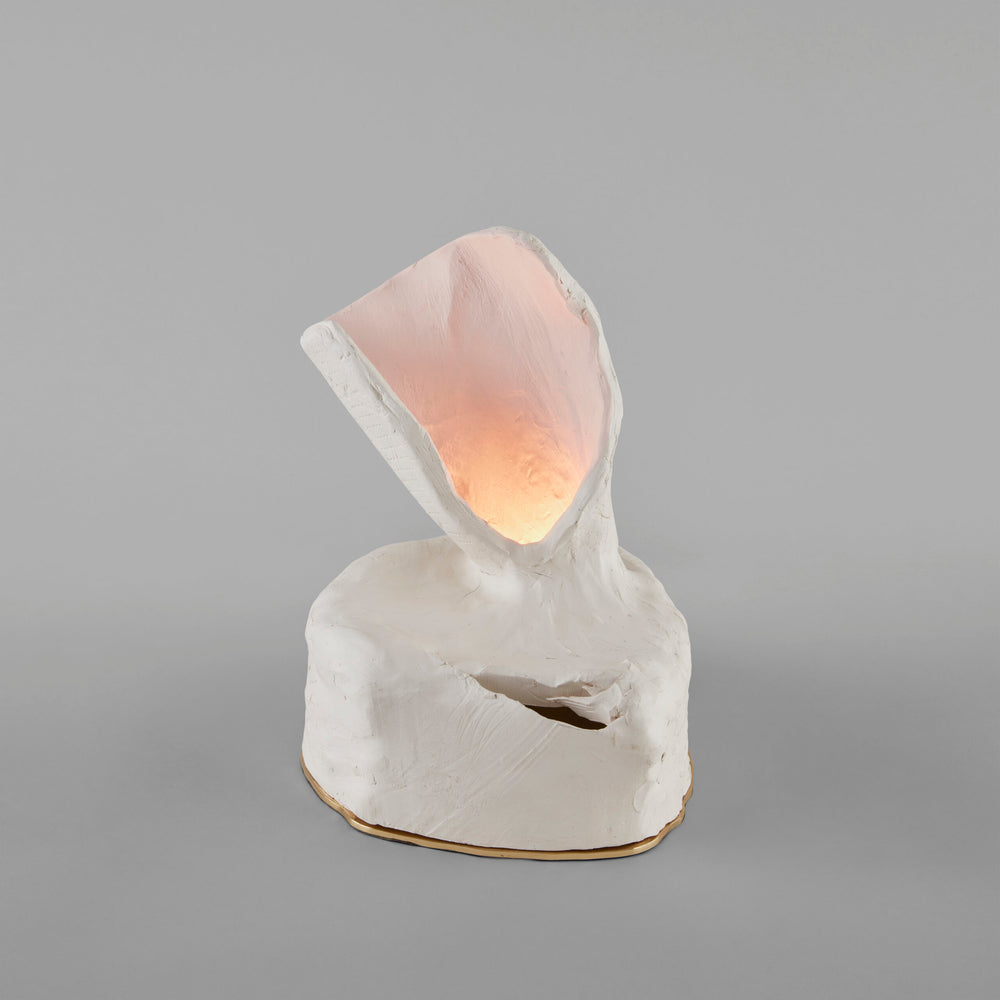 All Sales Final/
All sales of these limited-edition pieces are final.
As a jeweller, Taher Chemirik's personal approach applied to sculptural lighting fixtures and furniture places his work in a dimension of its own in contemporary creation. Work by the artist is included in the permanent collections of the Musée des Arts Décoratifs in Paris and the Museum of Arts and Design in New York.
Now living in Brittany, on the French Atlantic coast, Chemirik has expanded into ceramics. Unveiled at Design Miami in 2022, his 'Lava' collection explores new frontiers in the ability of objects to express life forms. Created entirely by hand, each work in white or light pink matte terracotta is unique and manifests itself as a sensual evocation of the beauty of nature. "Clay is the oldest and most malleable material there is. With it, creation is a story of imprint but also of embrace because it engages the whole body." Some creations are made of bronze and are available in a limited edition.