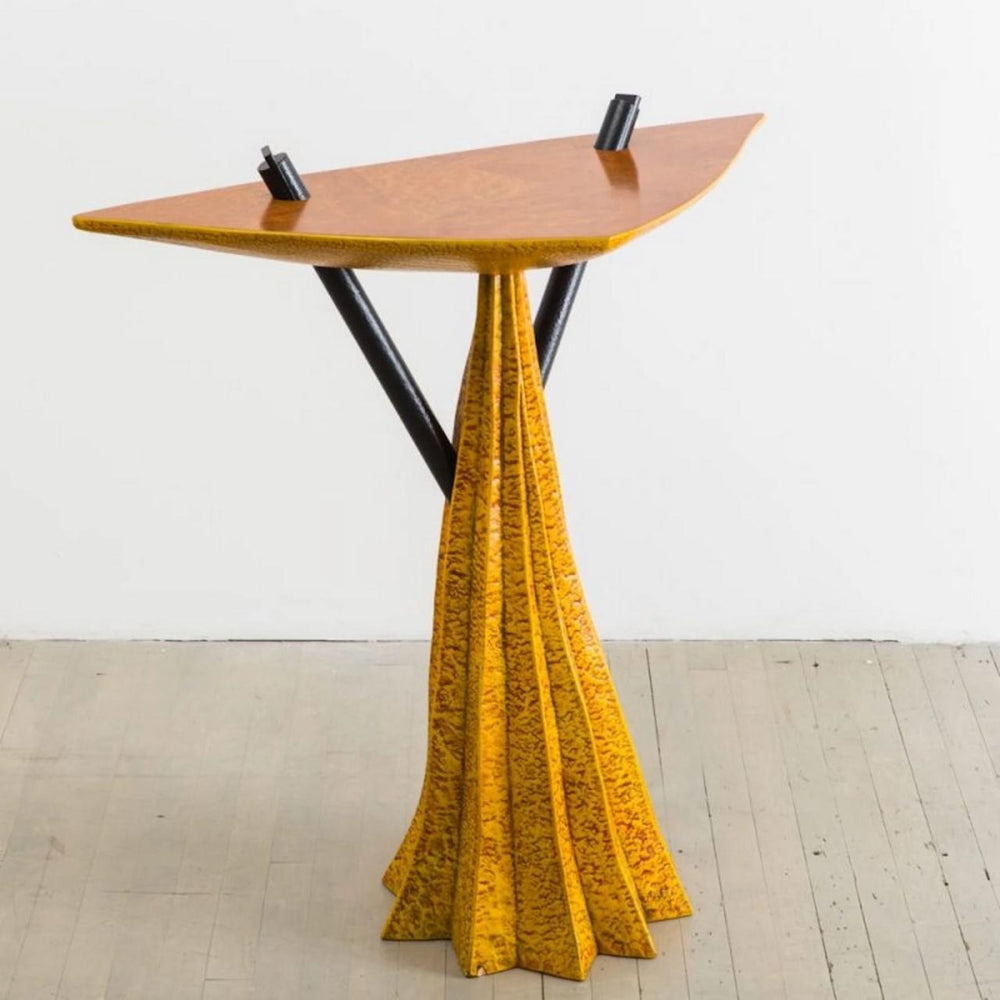 All Sales Final/
All sales of these limited-edition pieces are final.
One of the most celebrated designers of the past six decades, Wendell Castle influenced several generations of craftsmen and women, and advanced the concept of 'art furniture" beyond the studio craft movement of the 1950s and 60s. Inspired by the studio artisans, like George Nakashima and Wharton Esherick, Castle's first designs were sculptural objects with varying degrees of functionality, created by hand-carving stack laminated wood.
In the early 1980s, Castle began adding a contemporary spin to historic styles such as Biedermeier, Art Deco, and Art Nouveau. This new vision incorporated carved and polychromed wood with unusual and vibrant veneers, complex shapes, and limitless imagination. As Castle's reputation grew he brought studio furniture out of the niche craft circles and into an expanded national audience, with galleries, museums and press recognizing design as a legitimate form of fine art.
Today his work can be found in the permanent collections of over 40 museums and cultural institutions, including: the Metropolitan Museum of Art; Museum of Modern Art (New York); Art Institute of Chicago; Smithsonian American Art Museum; Musée des Arts Decoratifs de Montreal; Cooper Hewitt National Design Museum (New York); The Museum of Art and Design (New York); Museum of Fine Arts, Boston; Museum of Fine Arts, Houston; Nordenfieldske Kunstindustrimiseet (Oslo, Norway); Philadelphia Museum of Art; and The White House (Washington, DC), to name only a few. Little to no wear, very good condition. Carved signature and date.
 
Crackle-lacquered wood.