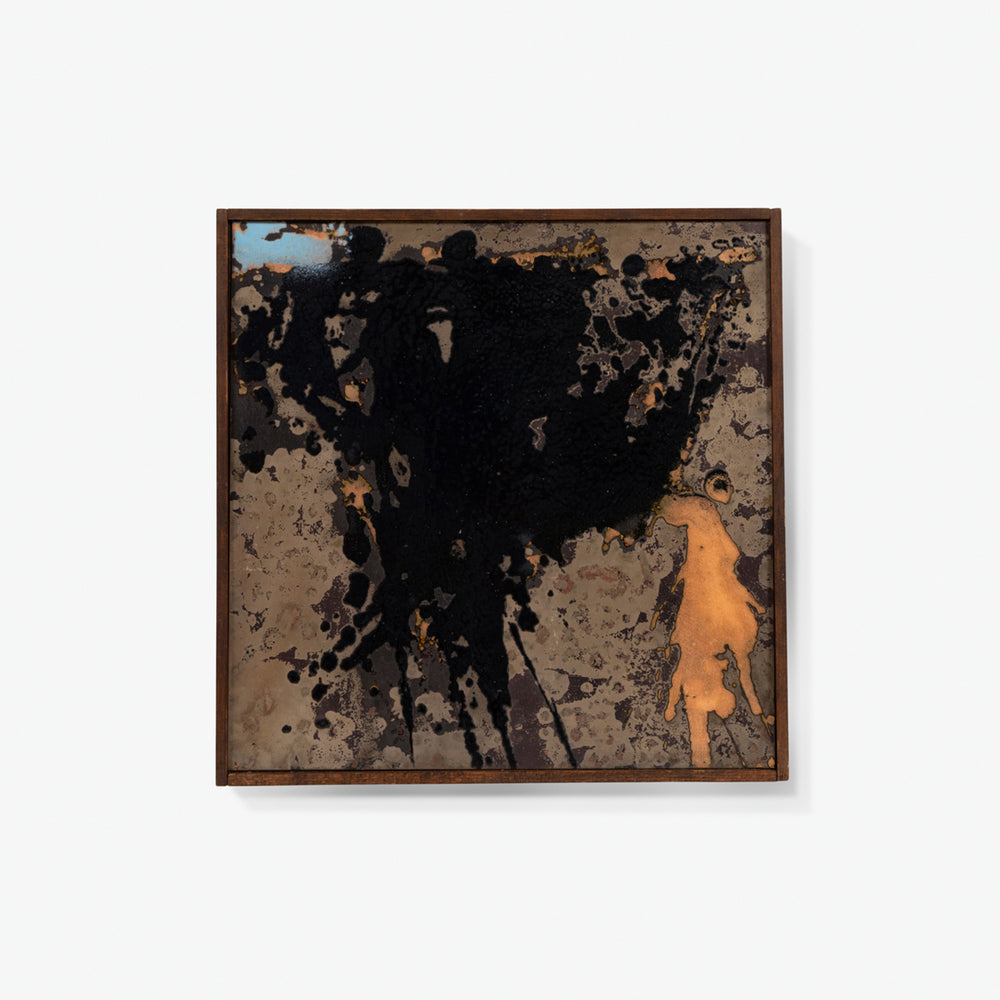 All Sales Final/
All sales of these limited-edition pieces are final.
"Enamel on copper, made for his solo 1966 exhibit at the Museum of Contemporary Crafts (now MAD).
Working in the ancient and mysterious medium of enamel on metal, Paul Hultberg created colorful and lyrical abstract paintings from the 1950s to the 1980s in ways that had never before been done. Hultberg removed himself from the art versus craft debate, pursuing his vision with determination in a material unfamiliar to many, yet fascinating to all. Hultberg took this traditional craft medium and spread it over vast planes, exploring its textural possibilities. Enamel had traditionally reflected light in its mirror-like surface; Hultberg played smooth against rough surfaces in large scale paintings that glisten with explosive color, but also absorb and exude darkness like a celestial black hole. Paul Hultberg was born in Oakland, California in 1926 and studied art at the University of Southern California and Fresno State College. Beginning in the 1950s as a painter and printmaker, by the 1960s Hultberg was recognized as a major contributor to the vitality and growing intersection of art and craft in America. In 1960, Hultberg's work was featured as the cover story of the March-April issue of Craft Horizons; it was exhibited at the 1962 Seattle world's fair and in 1966 was the subject of a one-man show at the Museum of Contemporary Crafts in New York, and, in 1969, he was included in the landmark Objects USA exhibition. Hultberg joined the faculty of the State University of New York--Suffern, in 1966 and in 1993 he was designated Professor Emeritus there. The artist built a corpus of work that is of its time but transcends the trends of mid-20th century art and design. He lives forever in his art, and enamel is much like life: paradoxically fragile and easily broken if mis-handled but durable and very long-lasting when treated well."