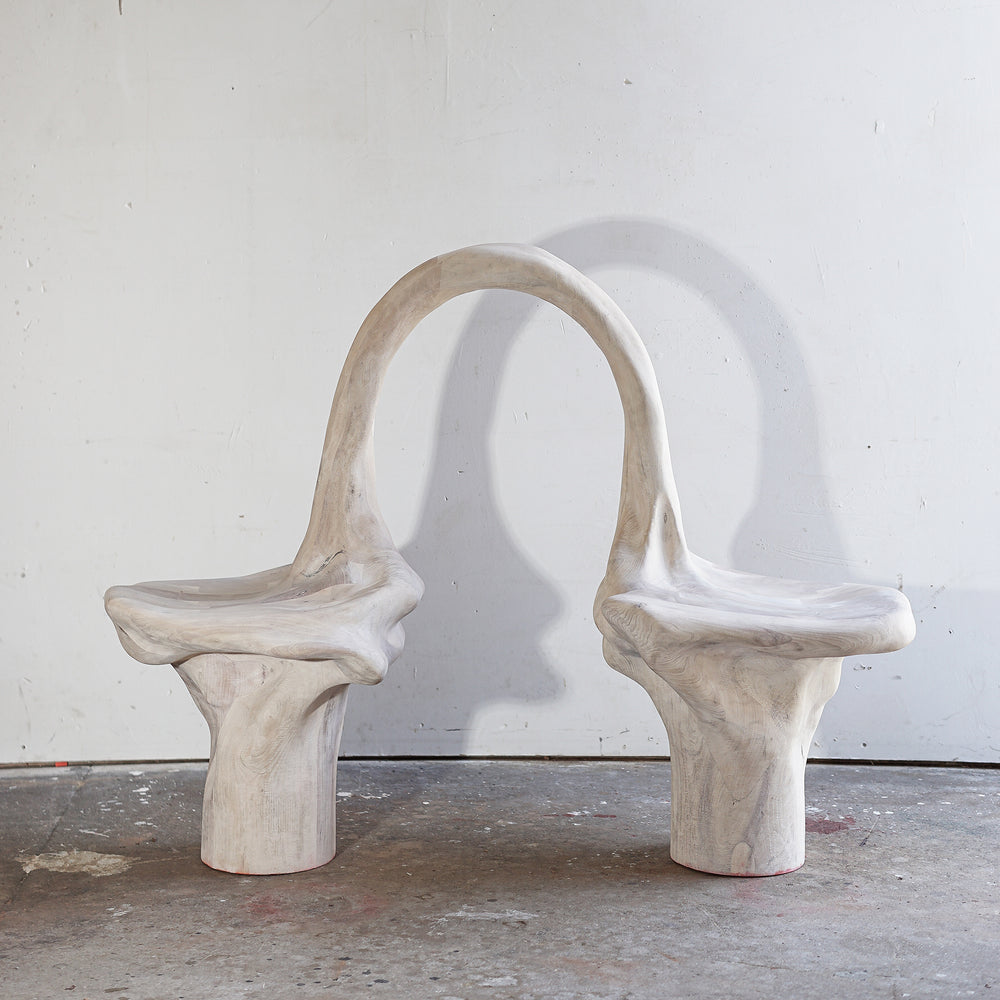 All Sales Final/
All sales of these limited-edition pieces are final.
Two Bodies, a carved and bleached black walnut bench, almost primitive in form, appears as though accreted in nature. Its twinned seats, linked by an arc, or a bridge, or an umbilical cord, accommodate two sitters, whose bodies become an extension of the work, completing the link between their body and the body of the work.
Bleached Black Walnut.