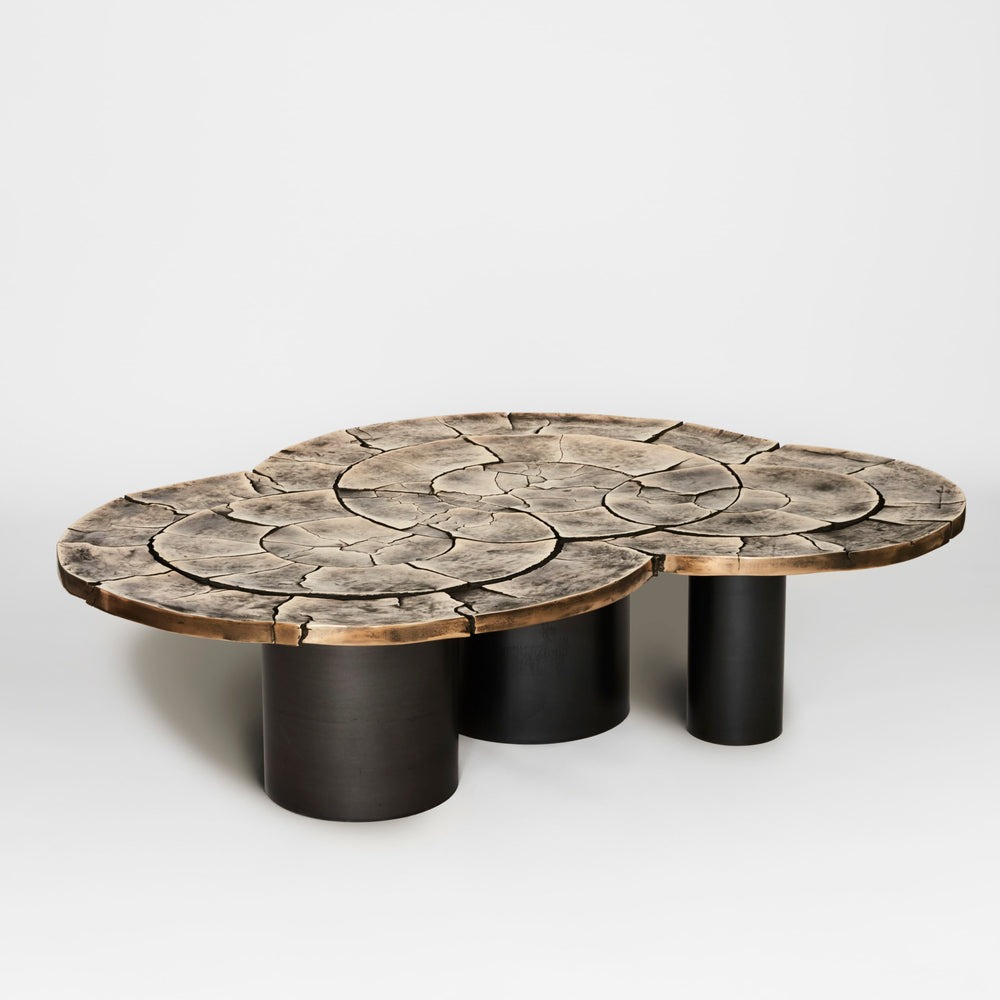 All Sales Final/
All sales of these limited-edition pieces are final.
"In expressing his ideas, Erwan Boulloud likes to play with surfaces: finishes that are polished or plain, rough or smooth, burnt, decorated, slashed or cracked or acid-etched. It is unsurprising that he has been called "a poet with materials" for his skill.
All of his designs begin with a rough sketch, "in order to not forget", and move to a computer drawing, from which the final design is developed. "I try a lot of things," he says, "Sometimes there's a good idea, and sometimes not."
The shape of the table is reminiscent of three dry drops – Trois Gouttes Sèches - falling on a cracked floor, as if scarred by their ephemeral contact."