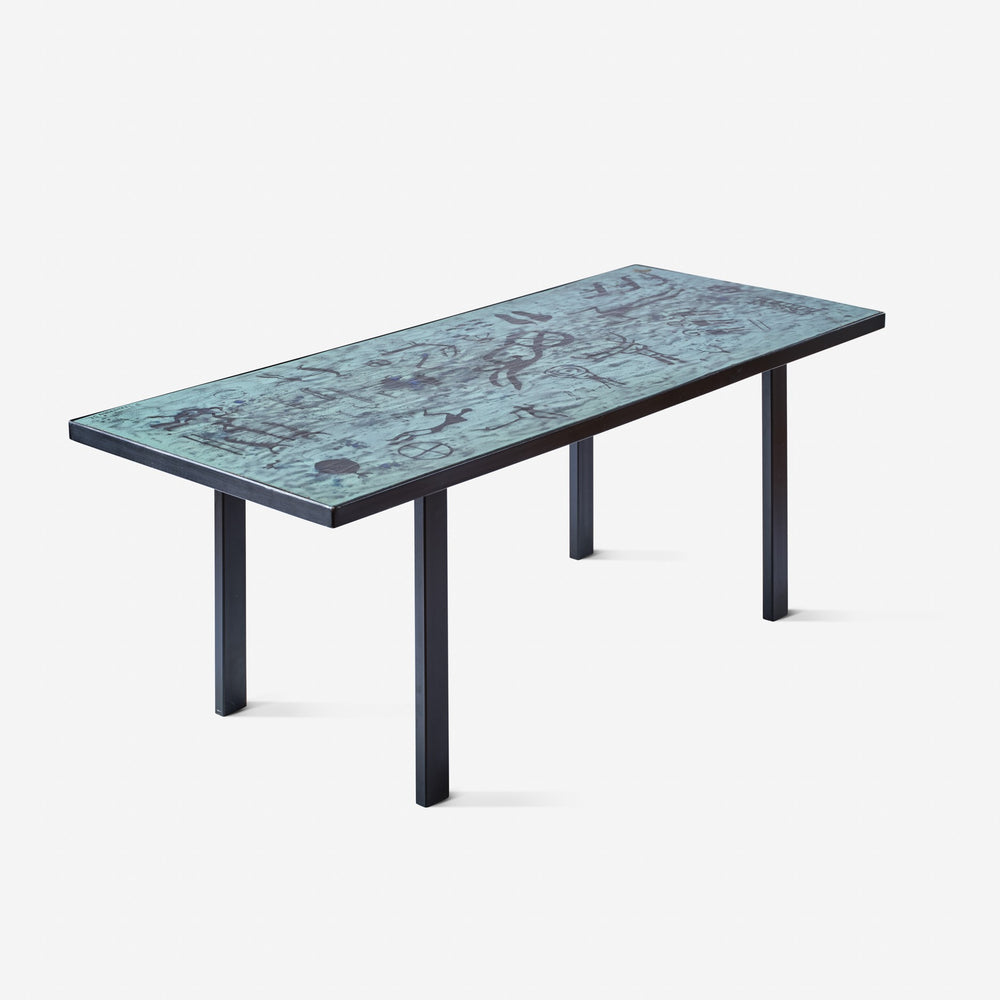 All Sales Final/
All sales of these limited-edition pieces are final.
Designed by Algot P. Tõrneman and David Rosén, the "Triva Dura" coffee table was expertly crafted in Stockholm by Nordiska Kompaniet (NK) in the late 1950s. The table's unique enameled copper surface showcases intricate designs influenced by ancient rock art discovered in southern Sweden's Tanum area.
Materials: Copper, Steel, Enamel, Lacquer.