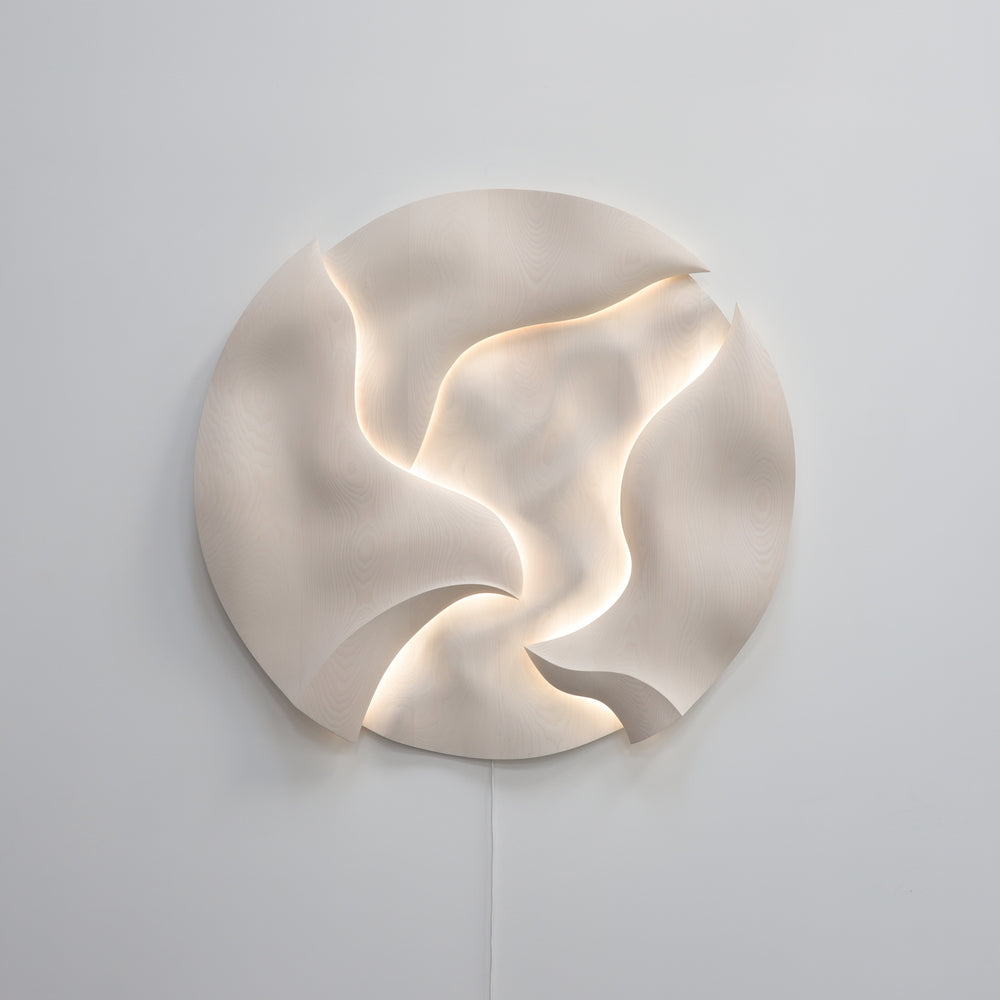 All Sales Final/
All sales of these limited-edition pieces are final.
This illuminated wall sculpture in hand carved Danish ash is named for Triton, the largest of Neptune's thirteen moons. Triton is one of the coolest objects in our solar system, its icy surface–formed by streams of frigid lava– reflects 70 percent of the sunlight that hits it, creating a brilliant sheen.

Egeværk (Mette Bentzen, Danish, b.1978 and Lasse Kristensen, Danish, b.1985) trained at PP Furniture, the highly esteemed Danish joinery, and have been awarded the Carpentry Prize, Danish Design Awards (Best Arts & Crafts) as well as numerous other marks of honor in their craft.
Materials: White Danish ash and LED light.