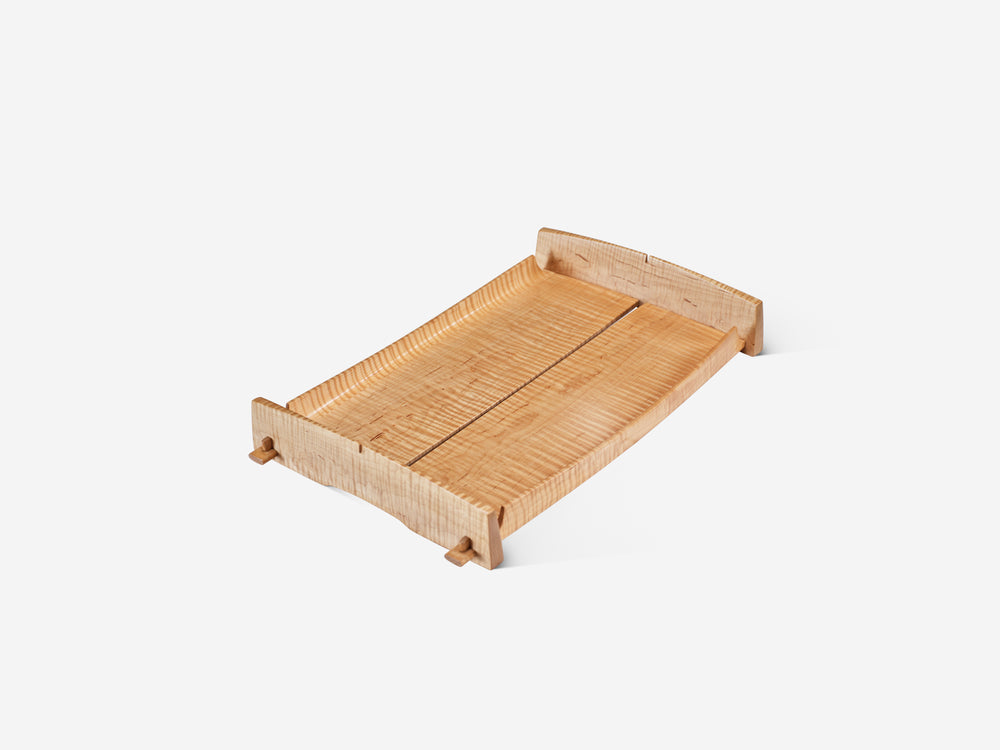 All Sales Final/
All sales of these limited-edition pieces are final.
Osgood's work is characterized by a meticulous attention to detail, a deep understanding of wood as a material, and a unique ability to combine traditional woodworking techniques with contemporary design elements. His furniture pieces often feature sculptural forms, carefully selected wood grains, and innovative joinery techniques. Throughout his career, Osgood has been recognized with numerous awards and honors for his contributions to the field of woodworking and furniture design. His work has been exhibited in galleries and museums around the world and is included in the permanent collections of institutions such as the Smithsonian American Art Museum and the Museum of Fine Arts, Boston. In addition to his work as a furniture maker, Osgood has been an educator, teaching woodworking and furniture design at various institutions, including the Program in Artisanry at Boston University and the Rhode Island School of Design. As an educator, he has played a pivotal role in shaping the careers of numerous woodworkers and furniture makers, passing on his knowledge, skills, and passion for the craft.
Materials: Curly maple tray in outstanding original condition.