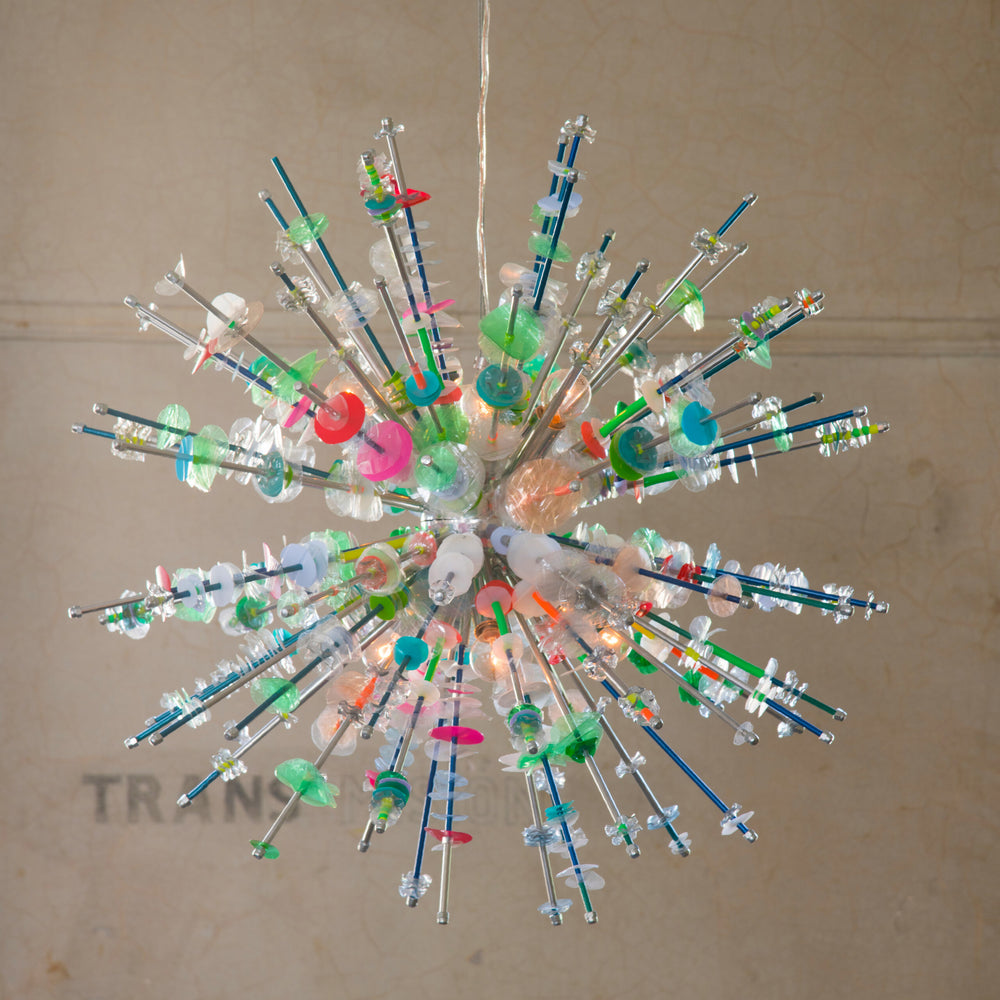 All Sales Final/
All sales of these limited-edition pieces are final.
Thierry Jeannot explores the perception and value of materials by treating discarded and dismissed matter as precious. In recent years the artist's primary focus has been on PET plastic bottles, involving his neighbourhood to have a 'natural' source of supply. The result is the stunning Transmutation series comprising unique light objects made from different parts of the PET plastic bottles, acrylic and stainless steel.
Materials: recycled PET plastic bottle parts, acrylic, aluminium rods.