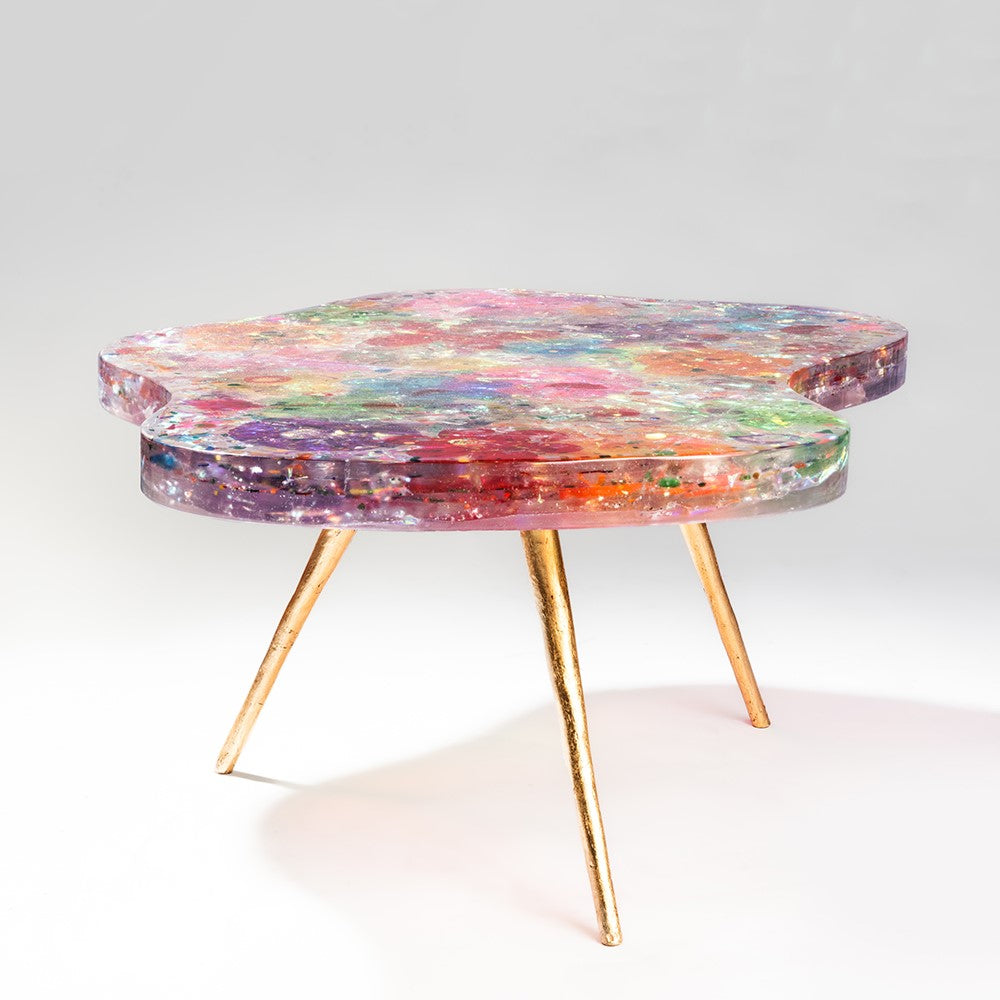 All Sales Final/
All sales of these limited-edition pieces are final.
""It's these random forms that are closest to what nature gives us to see, not geometric forms, but fluid movements," Hélène de Saint Lager describes. "Materials and sediment are veritable obsessions. I spread layer after layer of resin and toss lightweight materials on top – dollops, shavings, bits of holographic film. Time stops. I capture and freeze it in a limpid, ice-like cube."
Materials: Dark Purple Resin and Golden Steel.