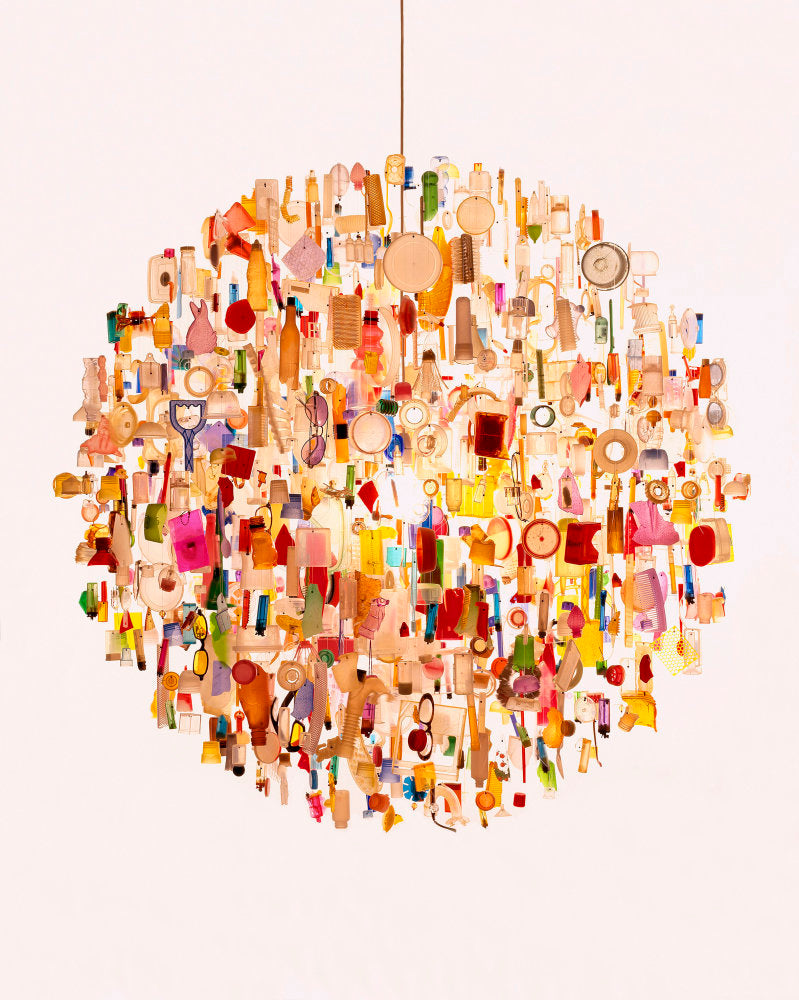 All Sales Final/
All sales of these limited-edition pieces are final.
Staurt Haygarth follows a strict methodology when creating his large scale hanging mobiles of amalgamated material.
His iconic Tide chandelier reuses broken and rejected plastic objects that washed up on his local beach. He collected and classified hundreds of objects and then categorised them in a 3-dimensional puzzle organised by colour and function.
The result is both kaleidoscopic and encyclopaedic. Haygarth provides a 360 degree cross-section of human attitudes to consumerism, creating a museum-like experience.