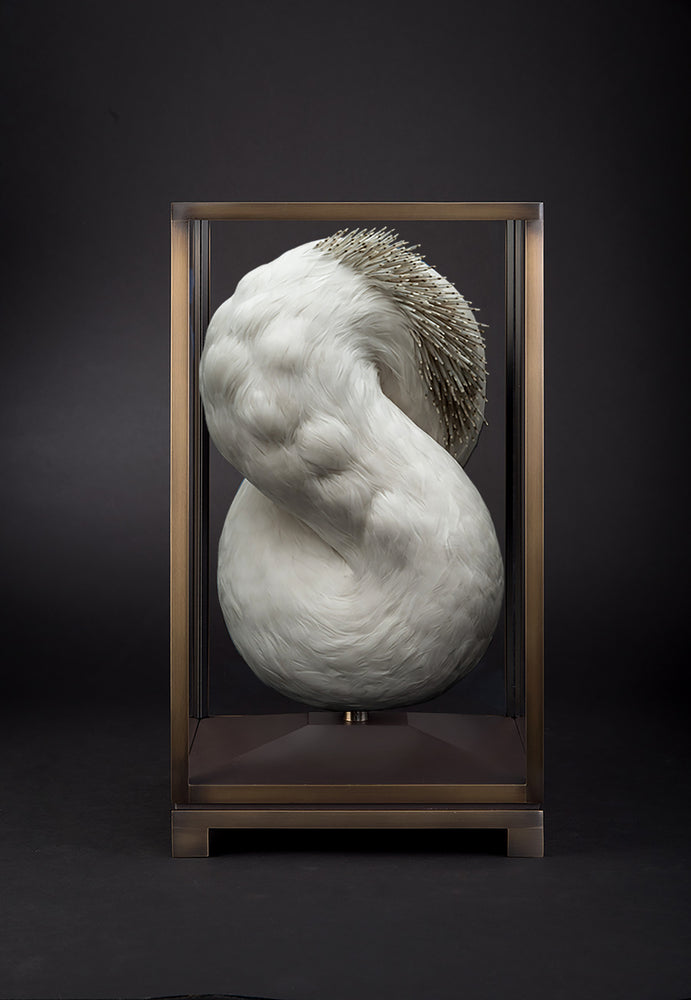 All Sales Final/
All sales of these limited-edition pieces are final.
"When making her wall pieces, Kate rhythmically arranges the feathers by hand in concentric and linear patterns, inspired by the movement of water surrounding her studio barge. She highlights their intricately nuanced and magnetic colours, alongside the aesthetic and sculptural possibilities inherent in the material. Kate uses a variety of bird species, some more psychologically appealing than others – pheasant and magpie to pigeon and crow. The artist's work, however, encourages us to find beauty in the very elements that we find unsettling. // Kate MccGwire
'These materials carry with them a weight of meaning and cultural resonance, they draw us in with their iridescent beauty, they are seductive and yet we are repelled by them at the same time… the creases and crevices are recognisable, the materials familiar, and yet when seen out of place, they are uncanny.' - Kate MccGwire"
Materials: Feather.