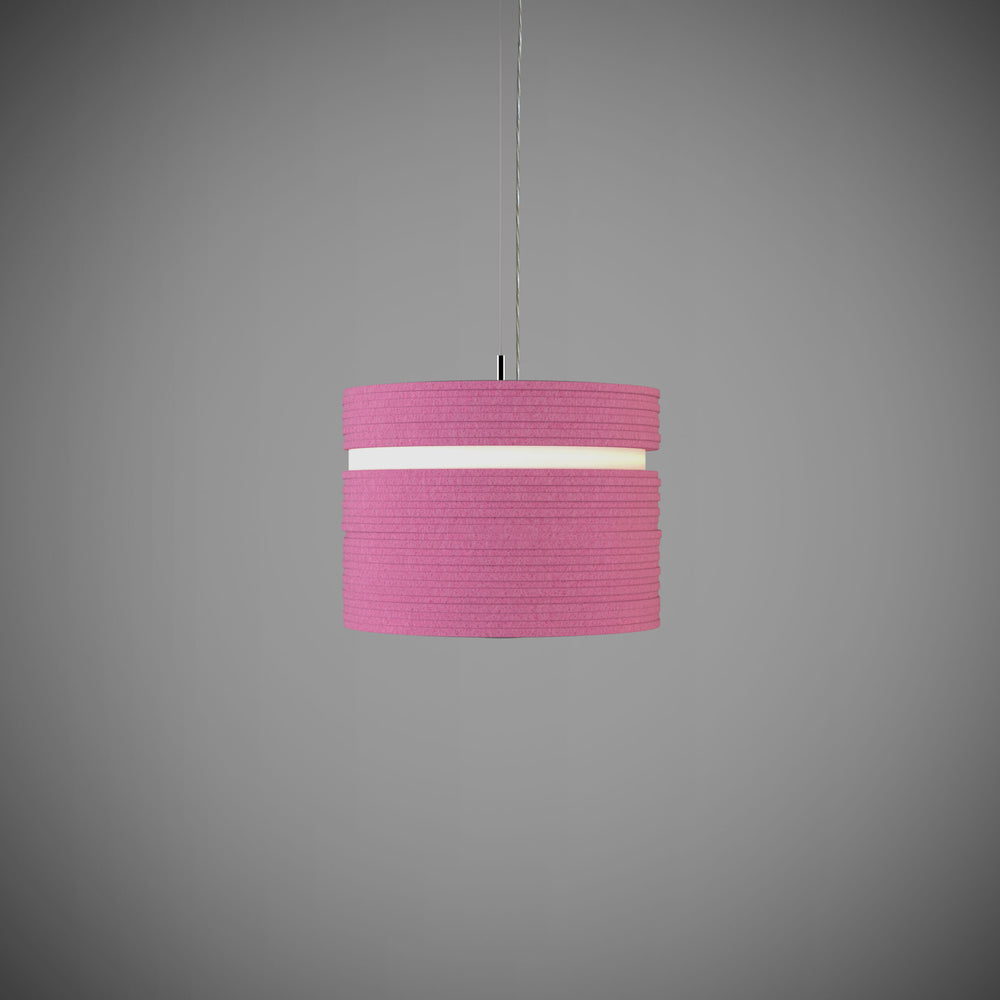 All Sales Final/
All sales of these limited-edition pieces are final.
Stackabl's second pendant collection is a nod to a time and place: America's roaring 1920s, exuberant '40s, and their Art Deco backdrops. In these promising and progressive eras, the decorative art style influenced everything from general household objects to architecture. The movement was about craftsmanship and rich materials, as well as bold geometries, sun-saturated colours, and linear details – all of which Miami Beach fully embraced.
This collection, in these cautiously optimistic, post pandemic times, salutes Miami
Beach's on-going vitality, which is especially noted in its hospitality landmarks. The Tropic pendant celebrates the namesake hotel with bold blocks of 60 percent recycled hot pink PET board divided by a recessed LED light. Hung vertically or horizontally, the fixture is ideal for contract as well as residential environments.