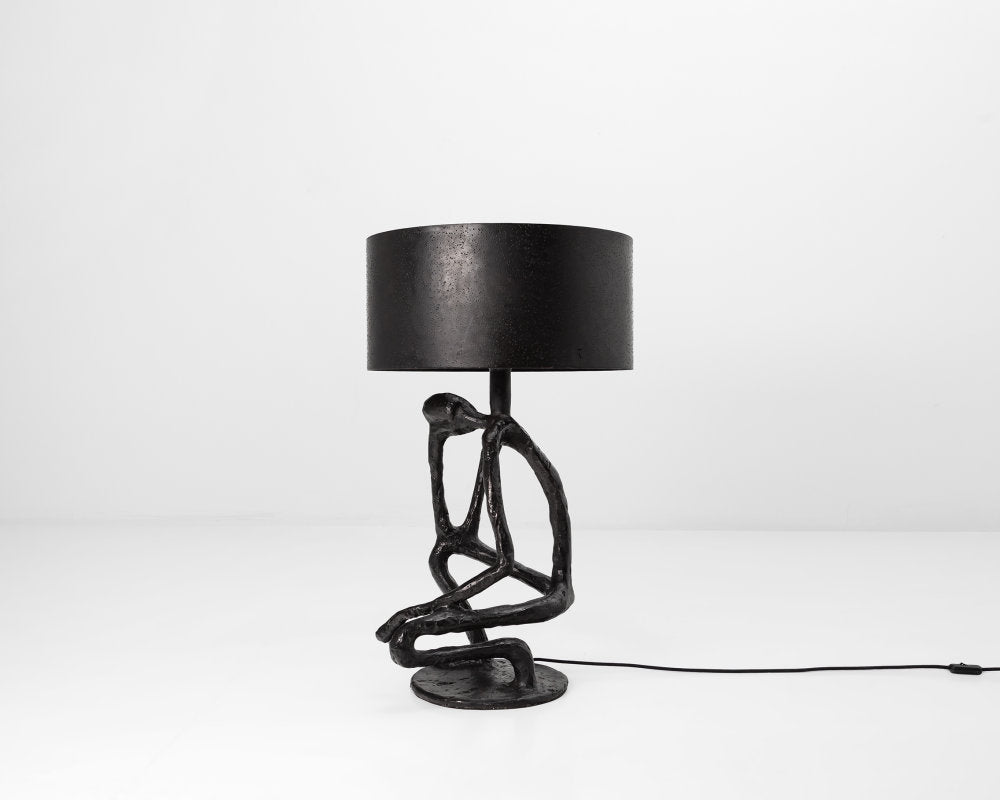 All Sales Final/
All sales of these limited-edition pieces are final.
Atelier van Lieshout's lamps are often renderings of his own larger sculptures, experimenting how their impact and meaning changes when scaled down.
The Clever Lamp asks the same question of one of the world's most recognisable sculptures, The Thinker, by Auguste Rodin. Simplified into a clean line form, the figure is presented to the viewer on an even playing field, rather than from his usual position of superiority.
With typical subversive humour, Joep van Lieshout did not miss the opportunity to give the pensive thinker his lightbulb moment.