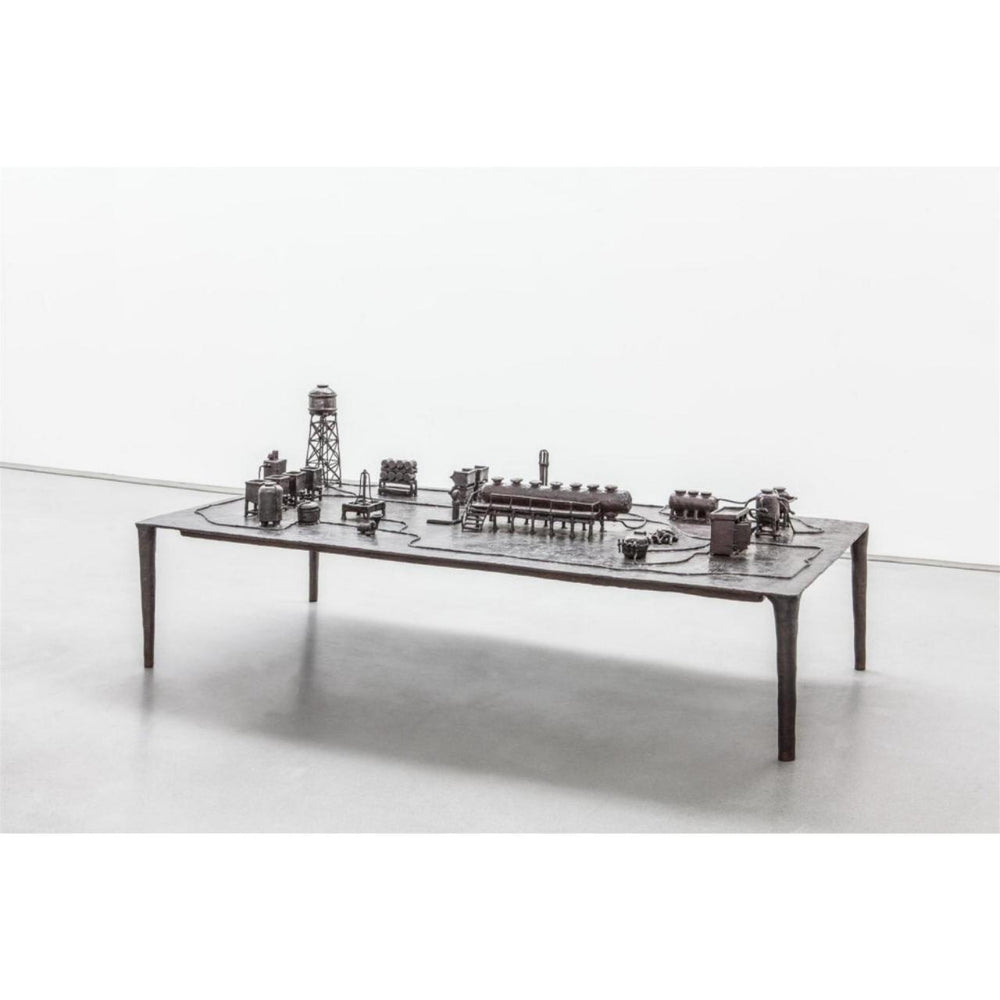 All Sales Final/
All sales of these limited-edition pieces are final.
Atelier van Lieshout is the eponymous studio of Dutch sculptor Joep van Lieshout, who has gained international recognition for sculptures and installations that pose fundamental societal questions.
Technocrat Coffee Table shows a scale model of The Technocrat, a closed circuit system developed by AVL to produce food, alcohol, and energy.
The concept is similar to one of his largest projects to date, AVL-ville, an independent state he founded in 2001. Joep and his co-workers lived there for just under a year, pushing the artistic boundaries of what autonomy means in modern society.