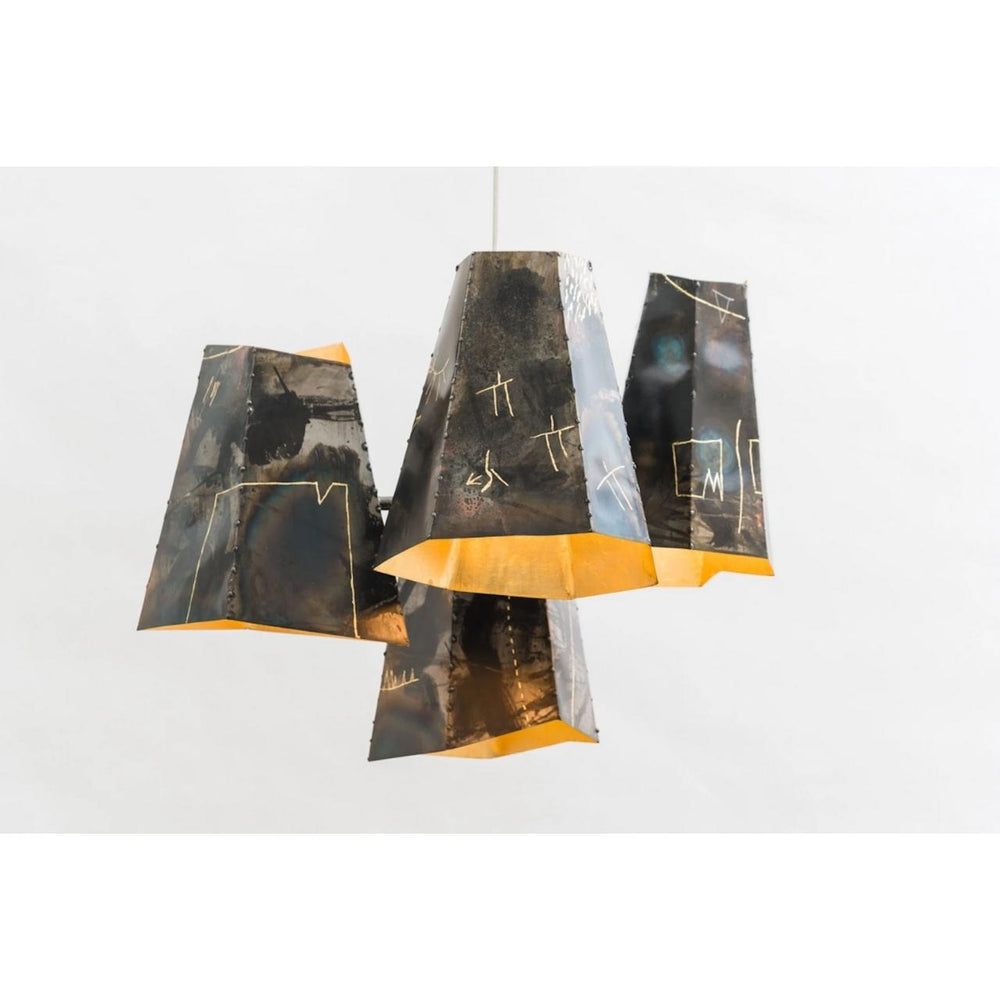 All Sales Final/
All sales of these limited-edition pieces are final.
Four hand-built steel shades suspend in the air at various heights creating an organic cluster of asymmetric forms. Each shade is cut and welded individually, before patinas are applied. An abstract language of semi-pictographic images is incised into the facets of the shades, and inlaid with 24kt gold.
Brooklyn based Stefan Rurak's unique vision and process stems from a diverse range of media, ranging from things as conventional as drawing and painting to performance art. "The work is largely process oriented, he states, "Increasingly I became aware that the mediums I was drawn to, such as silkscreen printing and film photography were really a pursuit of a craft that relied on a skillset as well as a system of tools."
Working with a variety of materials – wood, cast concrete, and steel – Rurak draws no distinction between art and design, creating both purely aesthetic and fully functional. Each work conveys movement, action, or intuition.
24kt. gold.