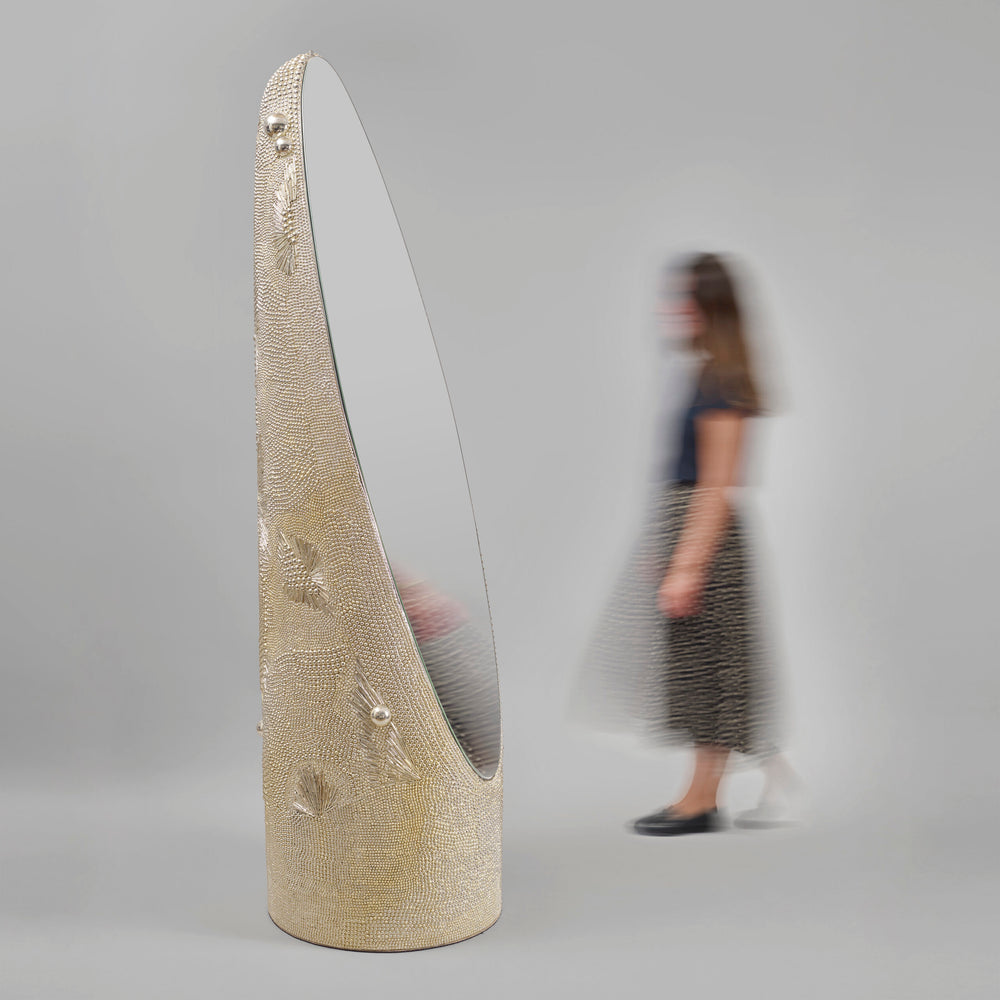 All Sales Final/
All sales of these limited-edition pieces are final.
Renowned for her 'Sea Anemone' series evoking the beauty of the ocean floor, Pia Maria Raeder reveals with 'Stardust' another dimension of her vision of nature, further continuing her experimentations on biomorphic forms. "Just like everyone I am fascinated by the scene of a starry sky. We all instinctively feel the magnetic attraction of these suns' final splendors, as far as they may be. Living organisms are all made of this stardust that has crossed the universe for billions of years. I want to give my own interpretation of this natural phenomenon."
This sculptural 'Stardust' standing mirror is made of 50,000 beechwood half pearls carved in eight different dimensions and meticulously arranged one by one by hand by the artist. Comparable to a stellar landscape, the pearl structure is transformed through a custom real silver based metallizing process that confers the creation its astonishing changing and shimmering reflections.
Inspired by organic structures, Pia Maria Raeder's practice focuses on connection and a sense of wonder, creating artworks that induce a form of emotional and even tactile engagement between object and viewer.