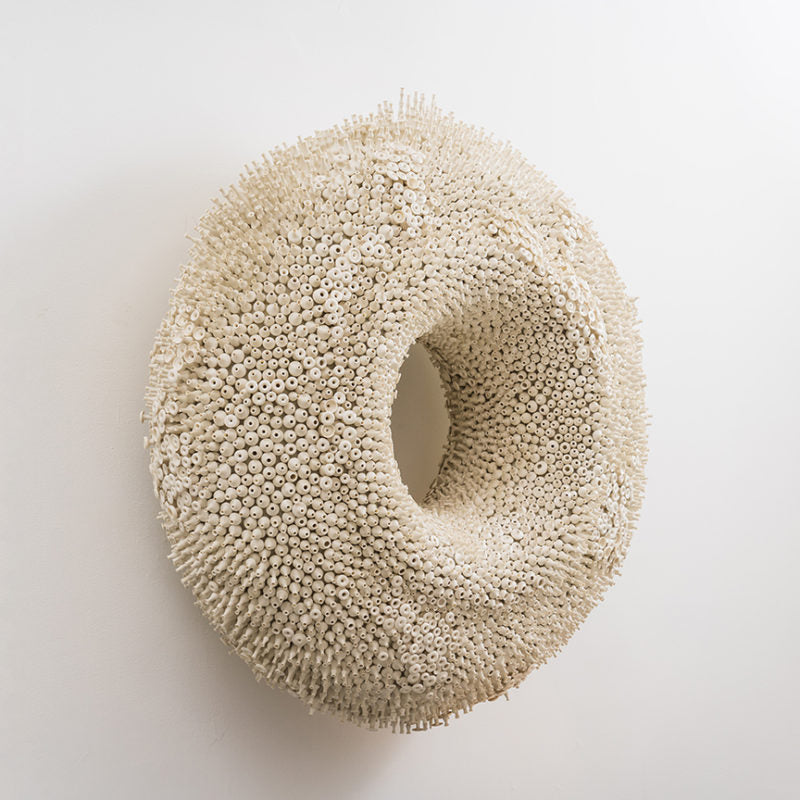 All Sales Final/
All sales of these limited-edition pieces are final.
French contemporary ceramist and sculptor Grégoire Scalabre relies on a growing lexicon of imagery and forms, largely influenced by architecture and the industrial world, French heritage, and history. Through a meticulous studio practice, Scalable challenges ideas of scale, repetition, and mass.
His remarkable porcelain wall medallion, "Soane", is composed by more than 9,000 miniature porcelain vessels, each patiently thrown on the wheel by Scalabre. "Soane" was Inspired by the historic shipwrecks of the East India Company. Shipwrecks were a frequent occurrence throughout the Georgian era. Among the lost cargo was an estimated number of nearly 200 pieces of fine porcelain from Asia. Scalabre's individual vessels converge, and are encrusted onto a large wreath-like form akin to barnacles on a ship. The wreath shape, traditionally suggesting eternity, pays homage to the mythical freight of porcelain, forever removed from all humankind, reborn deep inside the sea.
Scalabre lives and works in Paris.