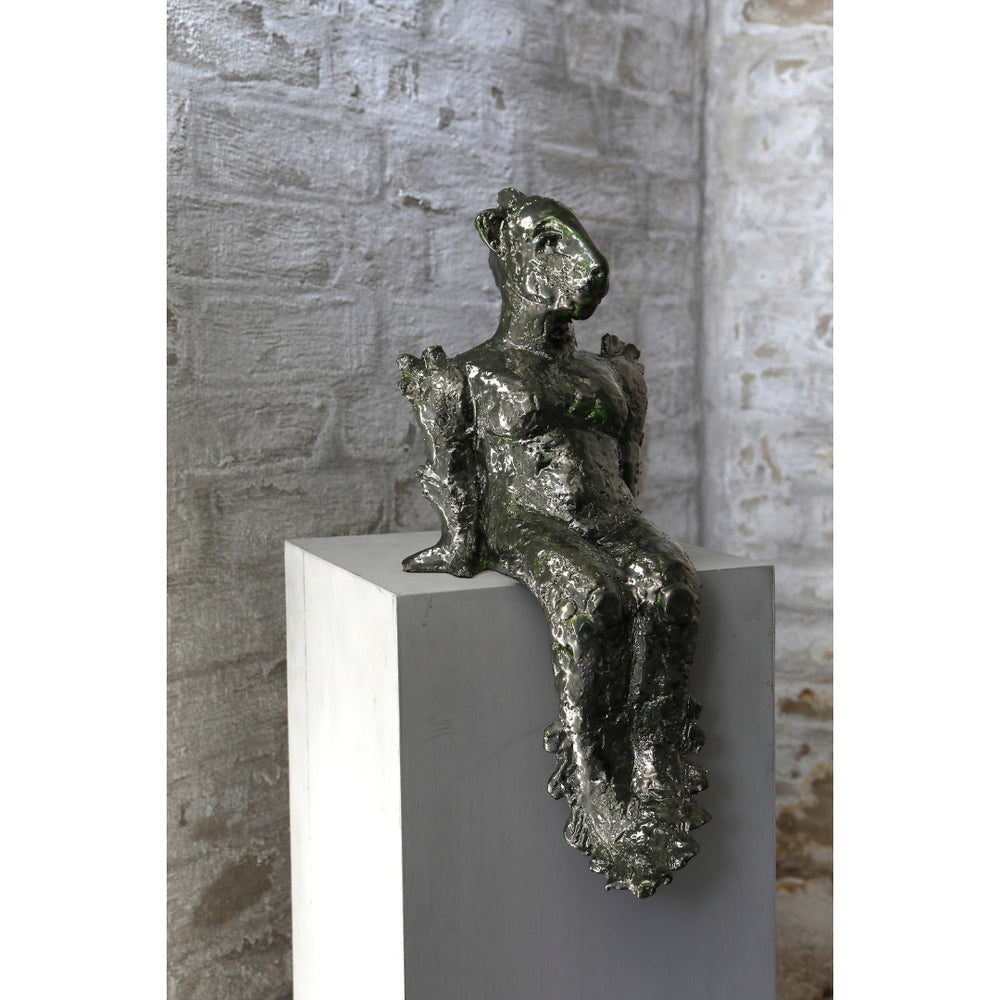 All Sales Final/
All sales of these limited-edition pieces are final.
"Sakari Kannosto (Finnish, b. 1973) is a multi-media artist working in Helsinki, Espoo and Vantaa, Finland with a primary focus on ceramics sculptures and large-scale installations. He creates fantastical figurative works inspired by Finnish folklore and fairytales, that explore the relationship between humankind and nature. While at first glance Kannosto's brightly glazed creatures may seem whimsical and lighthearted, they are, in fact, based on an ancient Finnish myth that animals act as intermediators able to move between worlds and modulate form. Driven by contemporary environmental issues and their potentially disastrous outcomes, Kannosto reimagines these animals' ability to adapt to the environment damaged by the industrial developed world.
Kannosto graduated from the Academy of Fine Arts of Helsinki in 2005. He was a visiting artist in residence at the Arabia Art Department in Helsinki, and thereafter became a permanent member of the department beginning in January 2020. He is a Lecturer of Fine Arts, Omnia, Espoo, and has excited his work widely."