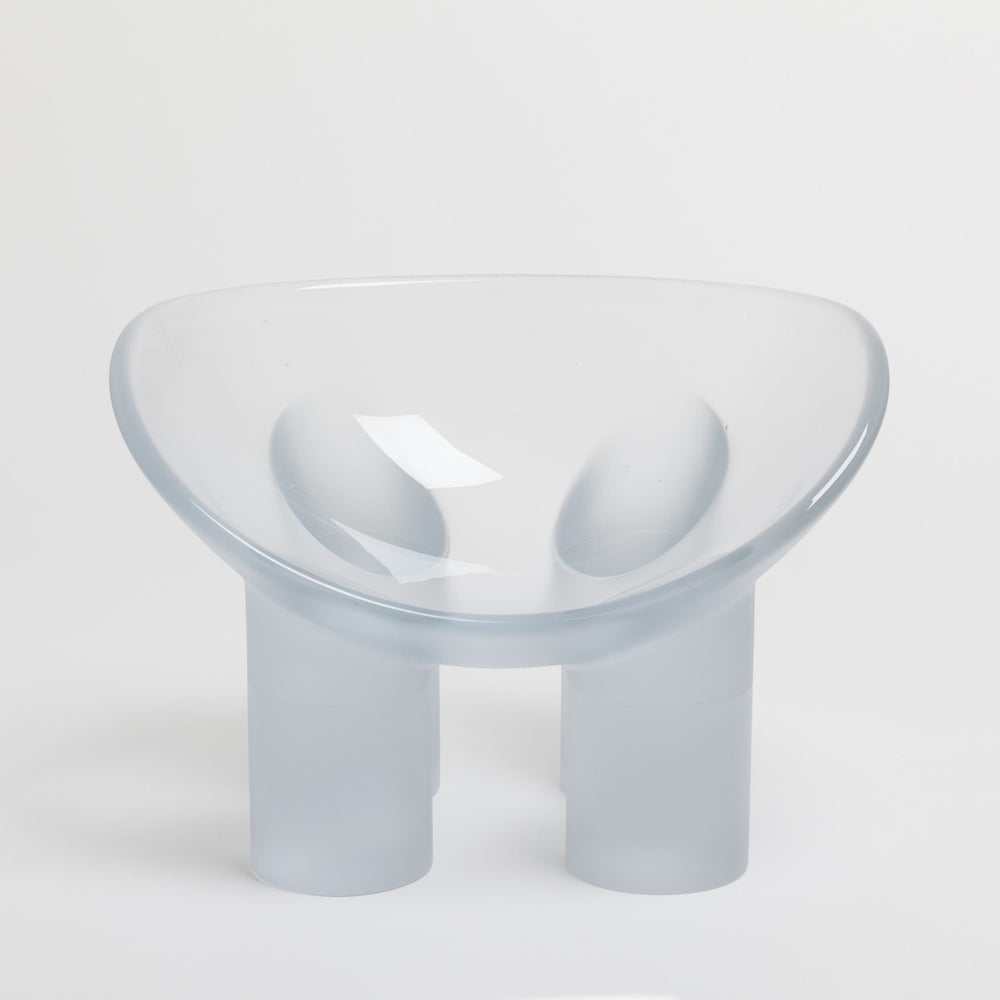 All Sales Final/
All sales of these limited-edition pieces are final.
A polymath who works in a diverse range of disciplines including fashion, architecture, product and studio design, London-based Faye Toogood is one of the most influential designers today. Toogood's career is marked by the discrete bodies of work titled Assemblages, each of which conjures a unique world of interrelated ideas, materials, processes and aesthetics. Roly-Poly Chair / Water part of her Assemblage 5, which was inspired by a visit to Henri Matisse's Chapelle du Rosaire de Vence. The Roly-Poly chair is one of the most recognizable designs of the past 10 years, which Toogood explored in multiple materials. The silver nitrate finish explores ancient animist notions of the moon through a personal lens. Examples of Roly-Poly chairs in different finishes are part of key museum collections worldwide, including Baltimore Museum of Art, Denver Museum of Art, High Museum of Art, Atlanta, National Gallery of Victoria Melbourne, and Philadelphia Museum of Art.
Materials: Lithium-barium crystal.