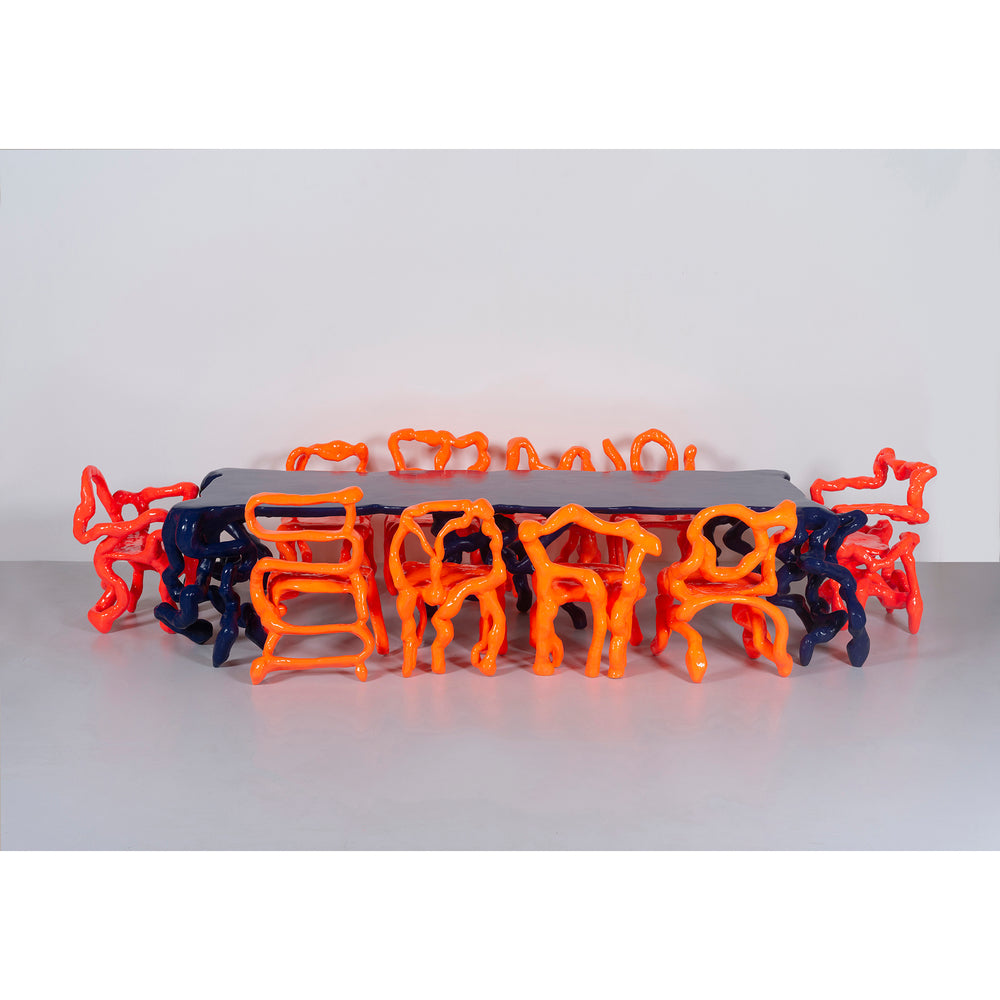 All Sales Final/
All sales of these limited-edition pieces are final.
Informed by natural habitats and ad hoc processes, the French and Danish creative duo OrtaMiklos' experimental approach activates their design works from existing norms. At Design Miami Basel 2021, OrtaMiklos debuts their new work Sunset Phenomena. Inspired by the color palette of a sunset, the artists also draw references from various sources, such as body movements, graffiti, and animation. Sunset Phenomena provides a holistic experience with OrtaMiklos' signature improvised visual and performative language.
Materials: acrylic paint.