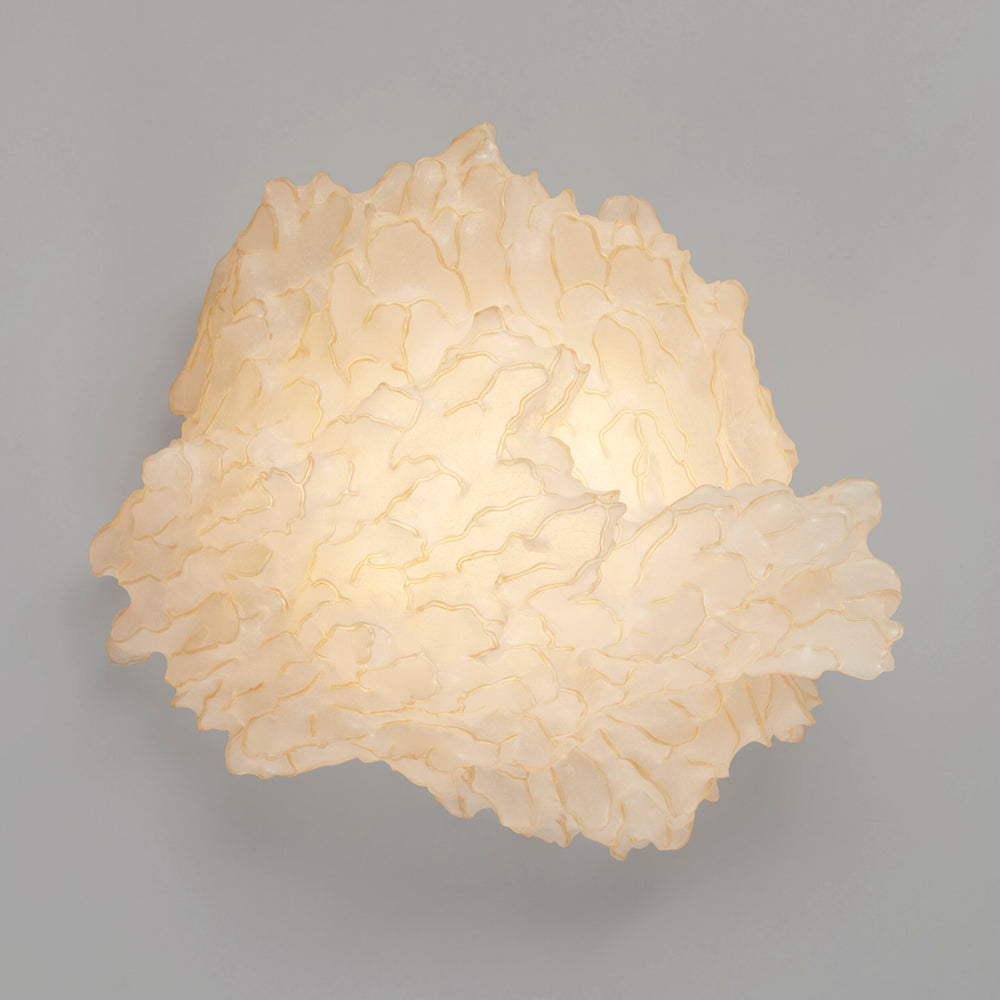 All Sales Final/
All sales of these limited-edition pieces are final.
"'Nada II' is a unique wall light sculpture reminiscent of biomorphic forms. It is part of Ayala Serfaty's world-renowned 'SOMA' series (her ""clouds""), a set of fascinating and intangible luminous sculptures named after the Greek word for the human body which involves an elaborate process of weaving and intertwining thinly blown glass. Work by the artist is notably included in the permanent collections of the Metropolitan Museum of Art and the Museum of Arts and Design in New York, and the Musée des Arts Décoratifs in Paris.
Each 'SOMA' piece is handmade out of thin blown glass rods that are individually flame-worked until they partially melt and join together. Little by little a cobweb-like structure appears, real glass lace that is then sprayed with a clear polymer that also filters the light. The glass veins, that always remain visible under the translucent skin of polymer, embody both the power and the fragility of human beings.
'SOMA' captures the viewers' gaze, bringing them to experience nature in its spiritual and emotional dimensions. Clouds, crystals of sparkling snow, corals or lichens: the assertion of life forms and the simultaneous impossibility of deciding between one or the other compels her work to rise above its own materiality and produces an irresistible drive toward the sublime. For Ayala Serfaty does not sculpt nature, but rather gives form to the breath of life."