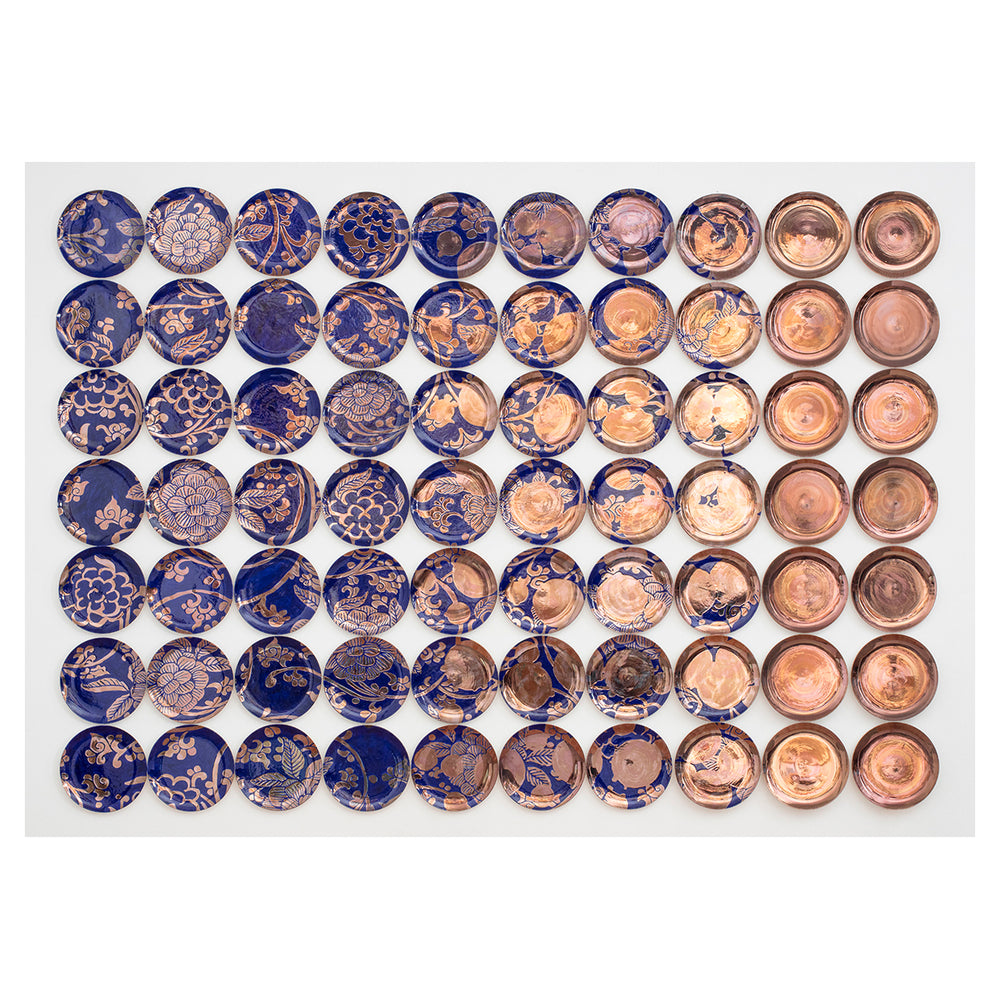 All Sales Final/
All sales of these limited-edition pieces are final.
With Staccato, Molly Hatch continues her historically-inspired contemporary repertoire while bridging the gap decorative and fine art. Hatch has manipulated an image from Owen Jones' "The Grammar of Chinese Ornament" to create the initial pattern. That pattern is then hand-painted over an installation of 70 earthenware plates, the glazed surfaces collectively become a fragmented canvas for Hatch's delicate, painterly re-rendering.
In the past decade, the name Molly Hatch has become synonymous with contemporary ceramics. Hatch's ceramic installations, inspired by historical decoration, have been exhibited and collected all over the world and garnered her a loyal and fervent following. Todd Merrill Studio has represented Hatch since 2013.
As Hatch works on a commission basis, custom works may be requested.