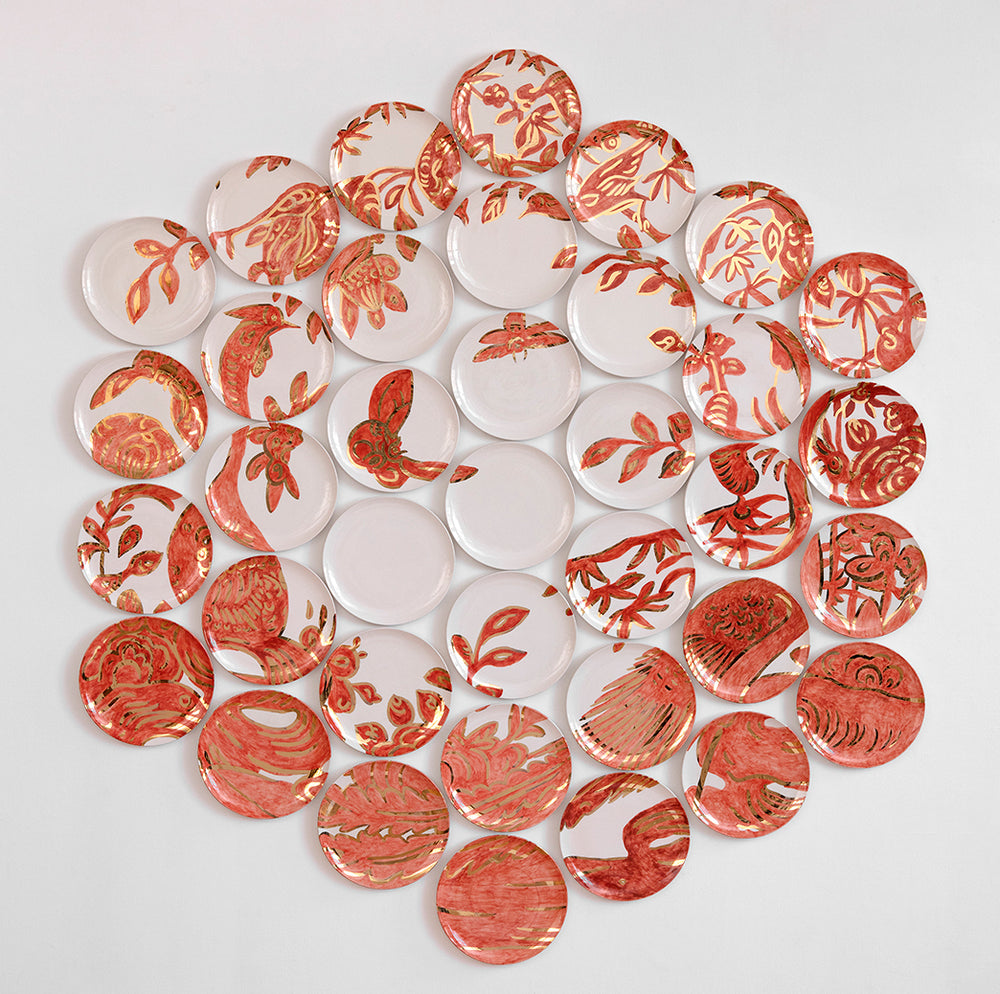 All Sales Final/
All sales of these limited-edition pieces are final.
Continuing Molly Hatch's historically-inspired contemporary repertoire is Similis, a work based on a nineteenth-century Chinese Export porcelain plate from the collection of the Metropolitan Museum of Art. Composed of 37 earthenware hand-painted plates, the glazed surface of Similis becomes a fragmented canvas for Hatch's delicate, painterly re-rendering. Installed in a geometric honeycomb pattern, each round surface serves as a canvas for the artist's brush strokes; together, the plates reveal the intricate abstract floral motif of their source material.
In the past decade, the name Molly Hatch has become synonymous with contemporary ceramics. Hatch's ceramic installations, inspired by historical decoration, have been exhibited and collected all over the world and garnered her a loyal and fervent following. Todd Merrill Studio has represented Hatch since 2013.
As Hatch works on a commission basis, custom works may be requested.