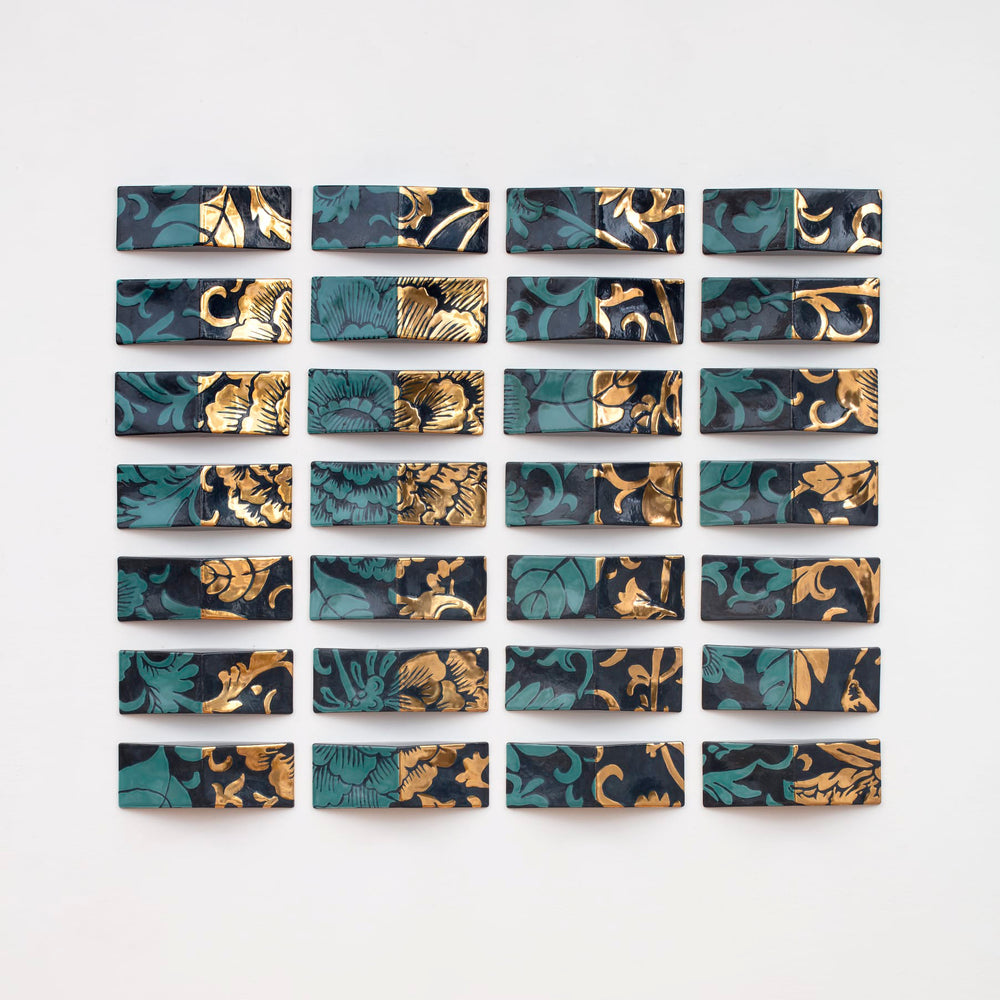 All Sales Final/
All sales of these limited-edition pieces are final.
Using an image from Owen Jones' "The Grammar of Chinese Ornament" as inspiration, artist Molly Hatch has developed a new approach to deconstructing historic patterning and surface through an installation of triangular shaped wall tiles that create a large scale, three-dimensional ceramic lenticular. That pattern is hand-painted over an installation of 28 earthenware triangular bricks, the glazed surfaces collectively become a fragmented canvas for Hatch's delicate, painterly re-rendering.
From the left perspective the design is rendered in a deep teal and black motif while the right perspective continues the motif in brilliant gold luster and satiny black.
In the past decade the name Molly Hatch has become synonymous with contemporary ceramics. Hatch's ceramic installations, inspired by historical decoration, have been exhibited and collected all over the world and garnered her a loyal and fervent following. Todd Merrill Studio has represented Hatch since 2013.