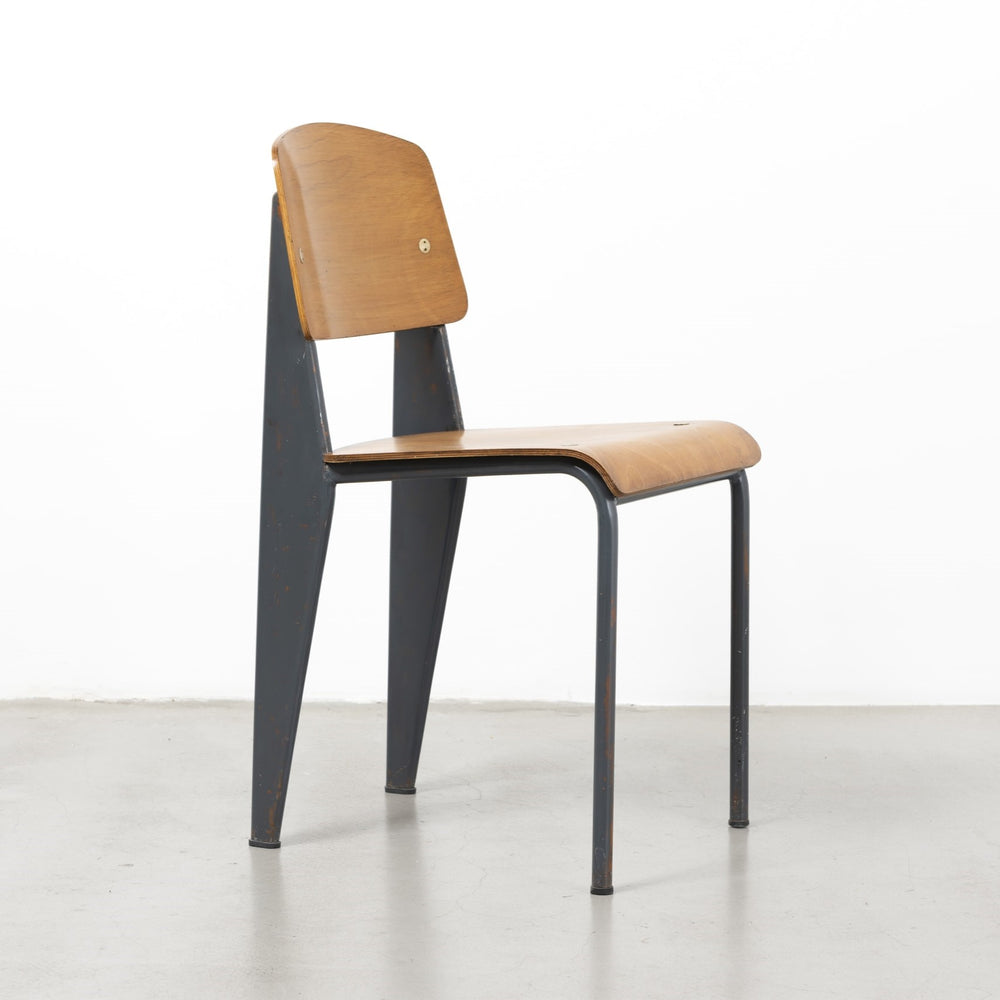 All Sales Final/
All sales of these limited-edition pieces are final.
Métropole no. 305 chair, ca. 1950
Materials : Bent steel and molded plywood
In 1950 the Ateliers Jean Prouvé design office was working on a new version of the "semi-metallic" chairs—metal frame, wooden seat—that would combine the principle of the prewar metal-framed chair no. 4 with the mounting systems of the earlier wooden models. The frame comprised two "uniform strength" pressed steel rear uprights, to which were welded the curved tubes of the front legs, with braces holding them together.
A thousand of the "Metro semi-metallic chairs" came out of the Maxéville factory in 1951. Distributed, then made by Steph Simon until 1969, this model is certainly the best illustration of Prouvé's plans for series production.