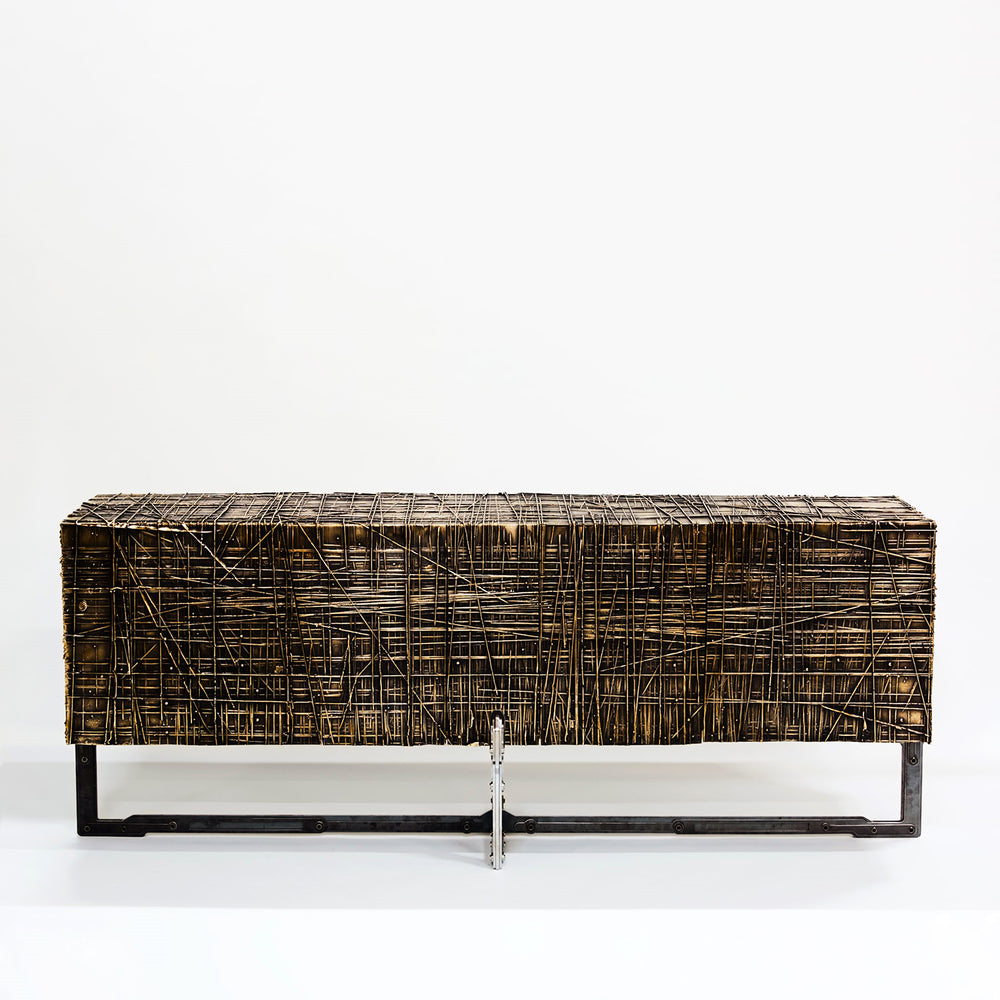 All Sales Final/
All sales of these limited-edition pieces are final.
"The elm panel has a light patina, traces of scratches, burns, scarifications, oil, accidents, scratches, traces of various tools, stains, ink and oil.
It opens to two flaps or panels in the upper part revealing a series of drawers and a flap written in the lower part, all with a pattern of diamond points in stainless steel
At first glance, Meta-Metempsychose is a research on the graphic relationship between two materials: the stainless steel lacing generates the elm pattern. The volume given to this one expresses the idea of a body inflated in a cage.
Erwan compares the isolated analysis of this piece to the study of a single word in an unfinished sentence. Meta-Metempsychosis is first and foremost what he considers ""a piece of evolution"". Darwinism is a law that applies particularly to his collections: materials, techniques and forms that have proven their worth in the past are kept, but each new creation is an opportunity to test a new idea. This piece is born in a context defined by Erwan's know-how and the tools at his disposal, but mostly by the lessons learned from his previous creations."
Materials: "Patinated Bronze shelves in burned, brushed and waxed oak, Black steel base with polished edges"