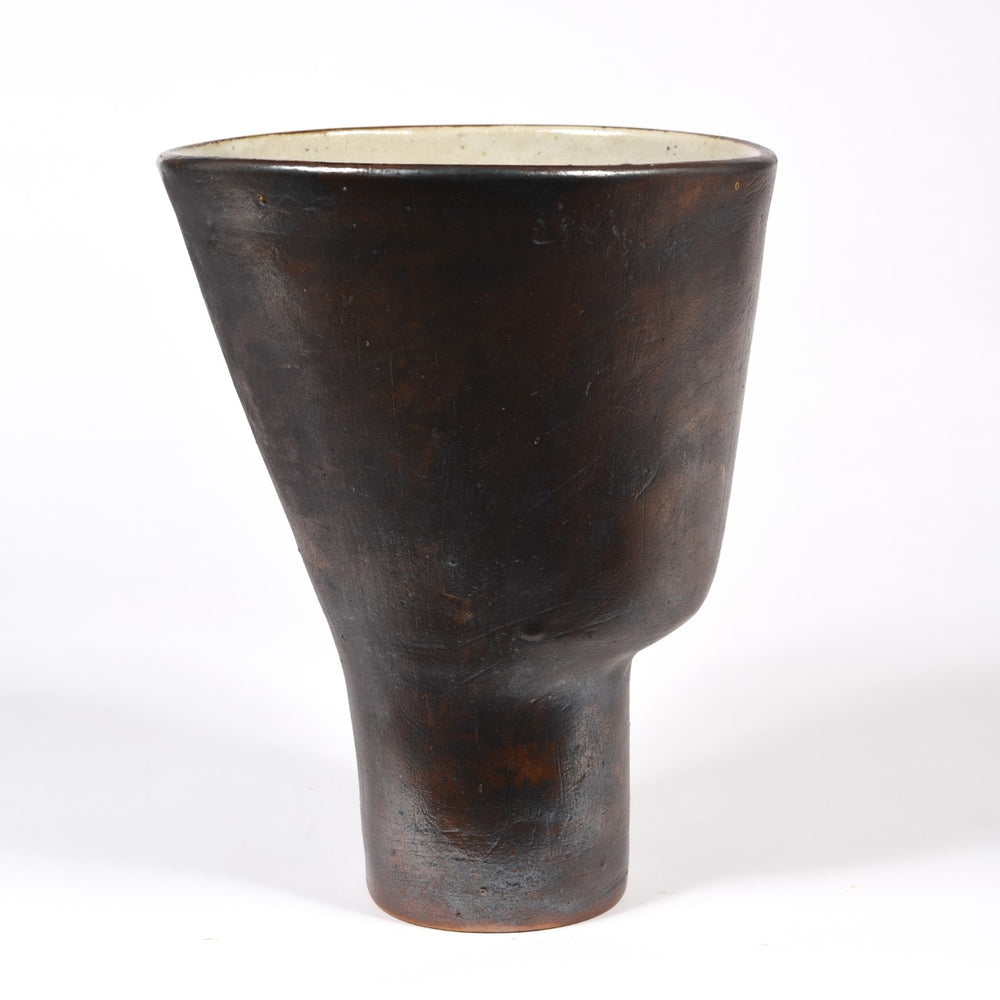 All Sales Final/
All sales of these limited-edition pieces are final.
Jacqueline & Jean Lerat, Lampe Antropomorphe, Table lamp, c.1960, unique, wood fired stoneware
H 29.5 cm, 2 kg. Private collection France.
The French couple were convinced that ceramics had a soul, a past and a present. Inseparable in life and work, they created sculptures that hinted at anthropomorphic figures, which gradually drifted towards abstraction. This lamp, whose title implies the designers' desire to create an organic, human form, seems to take on abstract, vague traits at a glance. Ceramicist Jean Lerat is credited with reviving the pottery tradition of La Borne, France, where he moved in 1941. By the 1950s most of his work was completed in collaboration with his wife, Jacqueline Lerat. Together, their ceramic pieces—pale in color, abstract in form, and fired in a wood-burning kiln—are thought to be some of the most important in post-war France. With raku-like finishes and simple lines, Lerat's vessels, small sculptures, and figurines are icons of modernity for their neo-primitive forms.