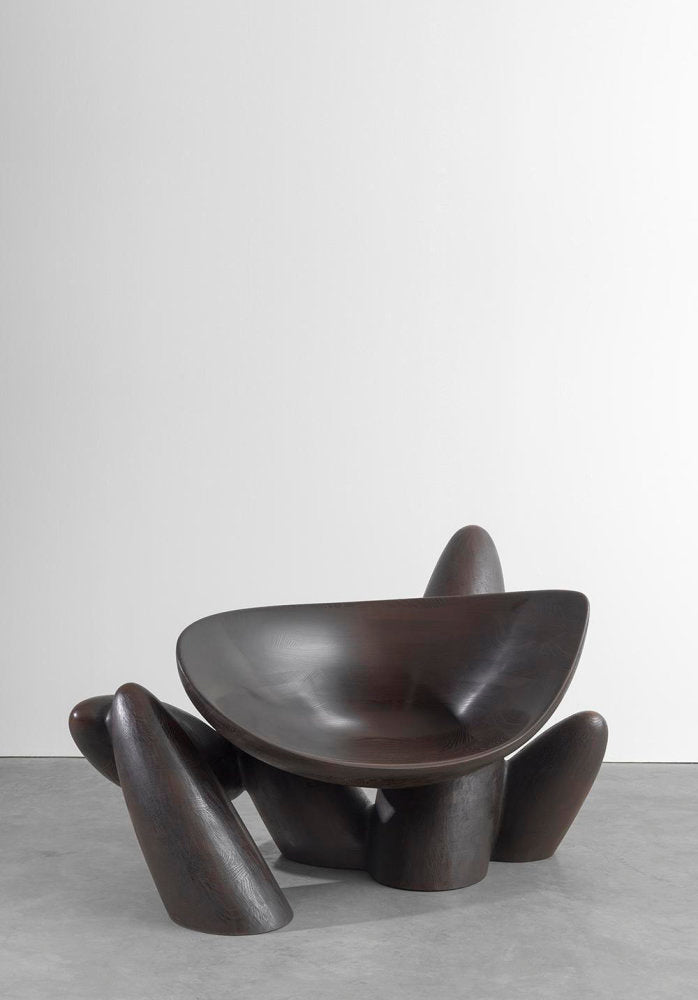 All Sales Final/
All sales of these limited-edition pieces are final.
Lady Midnight is a voluminous seat, supported on abstract spires that appear to burst from the ground.
The work stands as testament to the artist's deep understanding of craftsmanship. The spires are not simply artistic augmentations to the chair; rather, they counterbalance the dramatic composition.