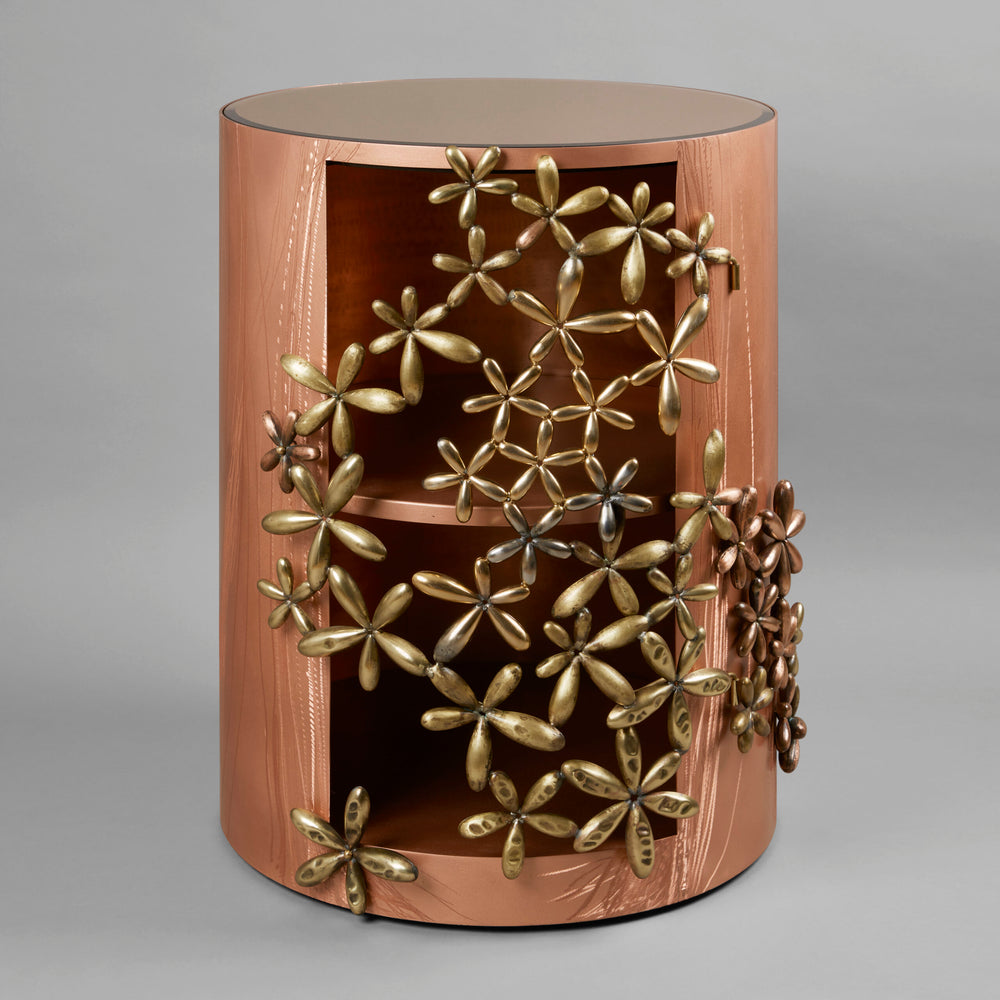 All Sales Final/
All sales of these limited-edition pieces are final.
CABINET
COPPER, BRASS, ORANGE-PINK MIRRORED GLASS
H 36.2 X L 27.5 X W 28.7 IN
UNIQUE PIECE
Jewelry artist, born in 1955, Taher Chemirik is a graduate of the ENSAD, l'École Nationale Supérieure des Arts Décoratifs in Paris. Since 1990, he has collaborated with some of the most prestigious fashion labels, including Chloé, Chanel, Hermès, Balenciaga, Yves Saint Laurent, and Roger Vivier. He was named one of the world's most influential designers by Time magazine in 2007. His chunky, geometric pieces combine gold and stones, oversized links, drop-like petals, and ebony wood. Three of his jewelry pieces are included in the permanent collection of the Musée des Arts Décoratifs in Paris. Since 2012, Taher Chemirik has been designing furniture and lights for Galerie BSL that are true jewels for the home. His work is part of the Museum of Arts and Design in New York.