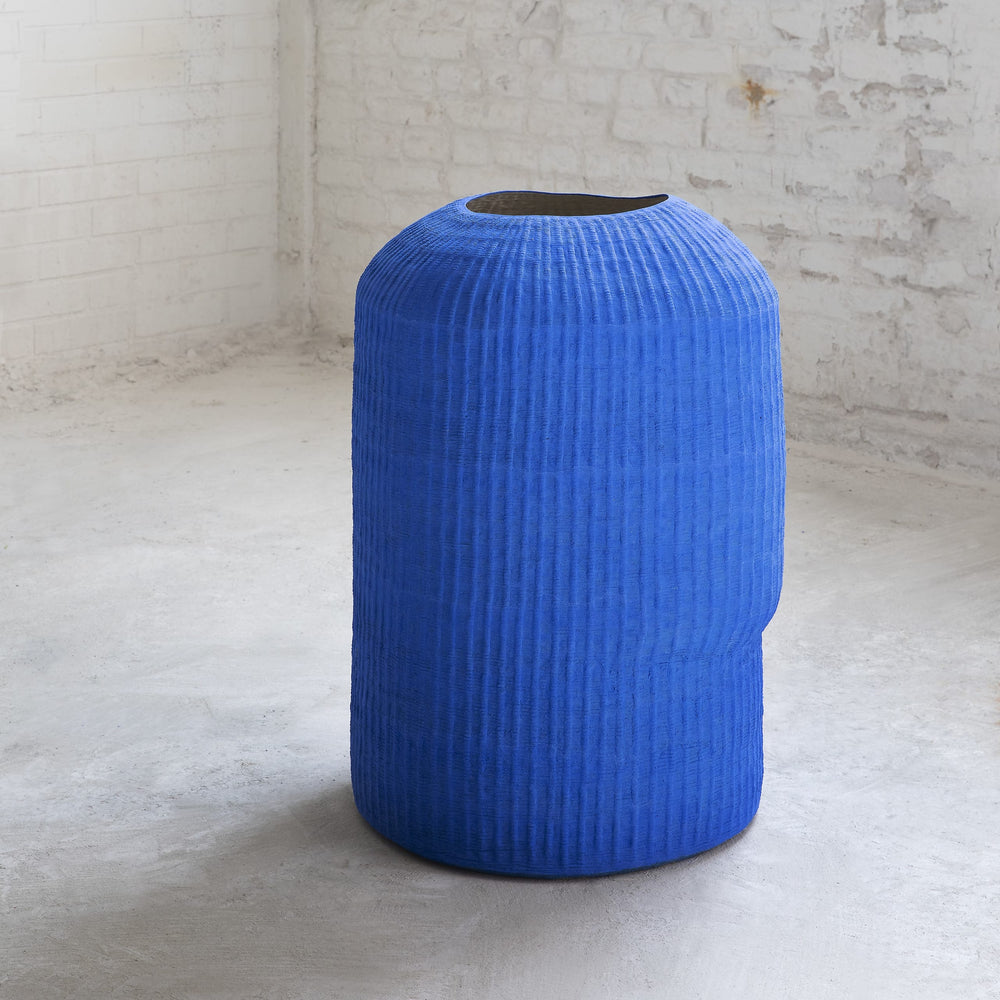 All Sales Final/
All sales of these limited-edition pieces are final.
Often characterized by a biomorphic quality, Kristina Riska's vessels may evoke hints of the contour of a figure or face. Over the course of her practice she has processed the memories and emotions contained within her own body through the act of making sculpture, alluding in the artwork titles to relationships, experiences, and body parts. Other pieces are more abstract interpretations of human heads– these are in the shape of vessels, their internal cavities holding space for the "hidden place" Riska describes: "We all carry a certain private spot inside of us, a hidden place. Our thoughts, our history, our desire, who we really are: a source of life, maybe it is the soul." These vessels—Sei Shōnagon, Alma, Artemisia, Kleopatra—are named for notable female figures throughout history. Riska is keenly aware that women's stories are rarely recounted in their own voices, if they are remembered at all.

Riska (Finnish, b. 1960) is one of Scandinavia's foremost contemporary ceramic artists and has been studying, defying, and redefining the traditional tenets of the medium since the 1980s. She is a senior member of the Arabia Art Department Society in Helsinki and has been the recipient of numerous awards, including the State of Finland's Suomi Prize in 1995; the Medaglia D'Oro in Faenza, Italy, 1995; a silver medal at the International Ceramic Contest in Mino, Japan, 2002 and an Honorary Award in 2008; and working grants from both The State of Finland and The Finnish Cultural Foundation. Riska's work has been included in numerous exhibitions worldwide and placed in many public and private collections, including the Design Museum, Helsinki; Saastamoninen Foundation, Finland; Ulster Museum, Belfast, Ireland; and the Gifu Museum, Japan, among many others.