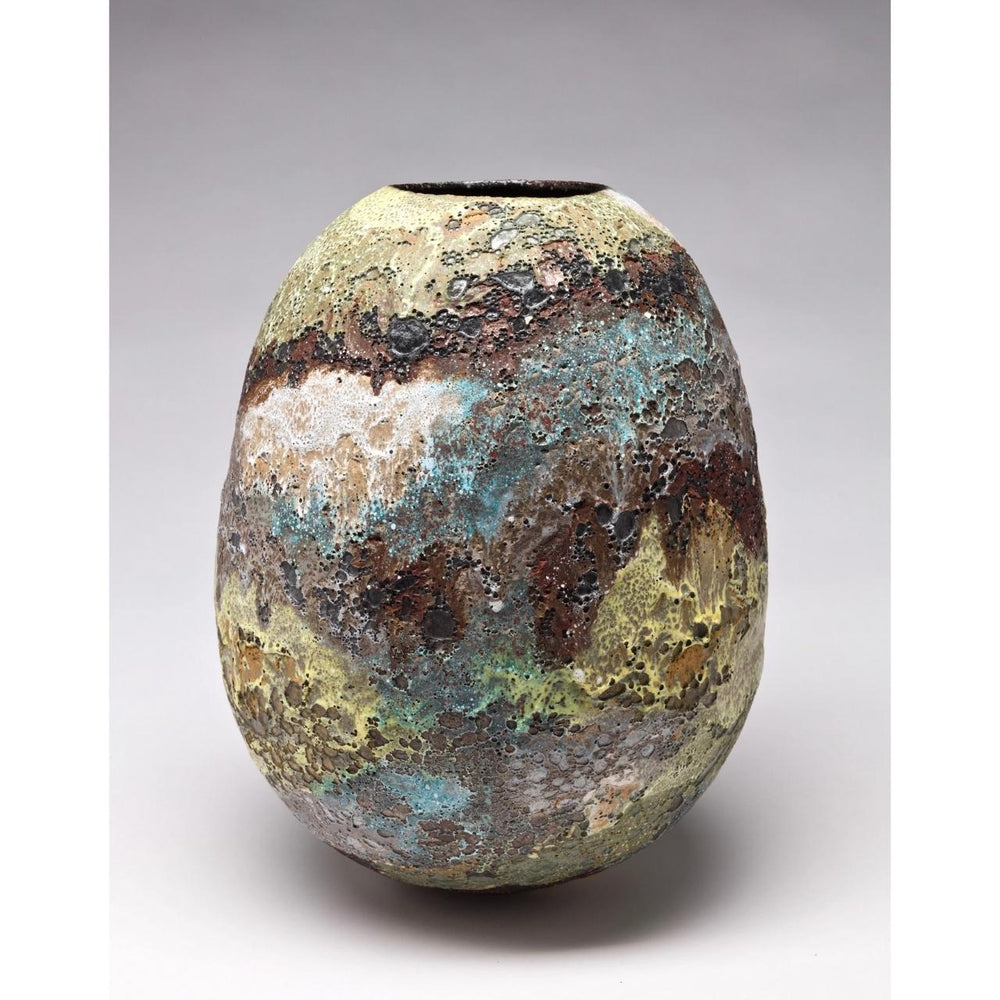 All Sales Final/
All sales of these limited-edition pieces are final.
Inspired by topography and demonstrating a mastery of the material, this ceramic object was created by Jay Kvapil in 2018. It is one-of-a-kind.
Kvapil explains his work: "Most of my recent pieces allude to landscape—intentionally so. After all, I grew up in Arizona, which is a land of vast desert landscapes that is also rich in intimate, pictorial spaces found in small rocks and stones."
Kvapil is a California ceramic artist whose work has been shown at the Renwick Gallery of the Smithsonian Institution, Oakland Museum, San Jose Museum of Art, Taipei Fine Arts Museum, and numerous other national and international exhibitions.