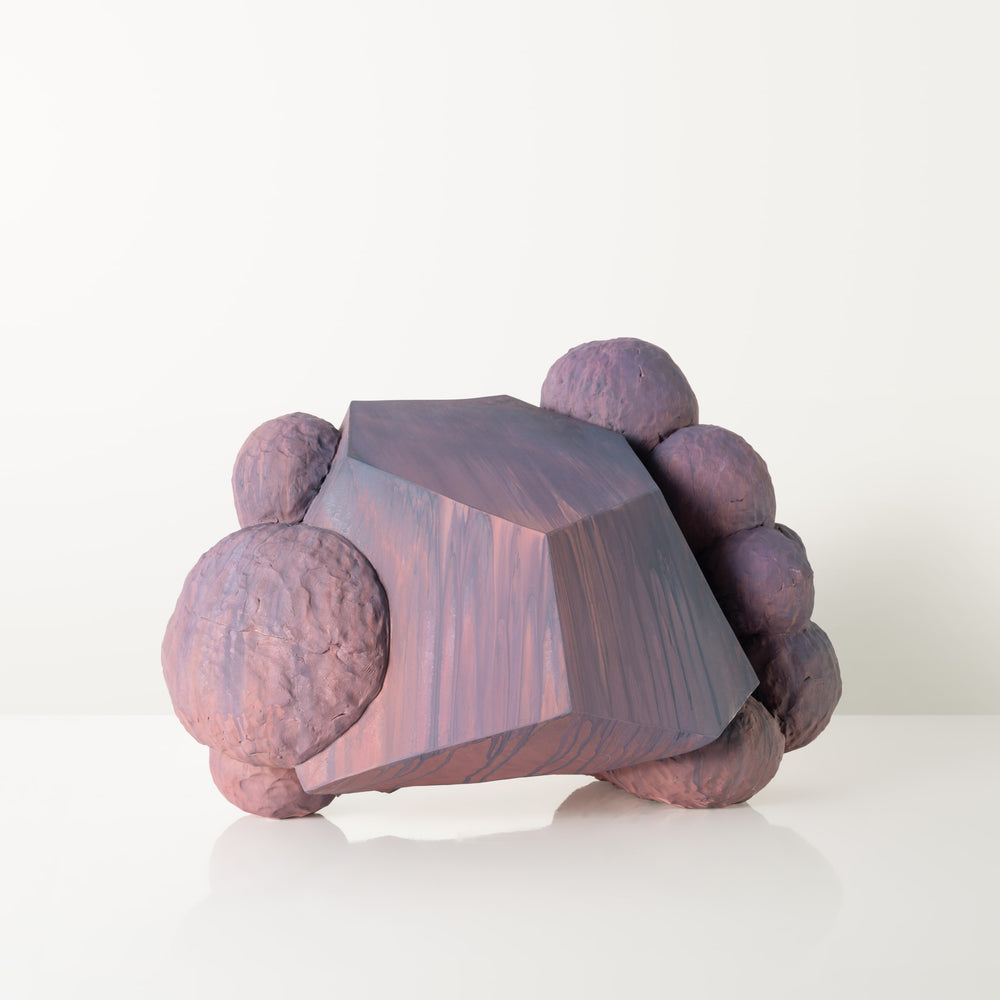 All Sales Final/
All sales of these limited-edition pieces are final.
John Shea (American, b. 1989) is a ceramic artist currently based in Little Rock, Arkansas. His vibrantly painted sculptures contain an implicit duality that transcends time and space, balancing a contemporary surface aesthetic with a physicality that might have been geologically formed eons ago. Shea's process joins small shapes of clay together, yet he allows the original forms to remain visible through lines and contour. After firing, he sprays each work with enamel oil paints, enhancing the luminescent qualities of the colors while heightening his fingermarks and the planes within the piece. Shea describes his practice as "an examination of what makes up an object. Looking at both an object as being composed of individual elements and also as a set of relationships that inform those objects. The forms themselves are a mishmash of organic and geometric shapes that push and pull against each other, a collection of individual parts pressed together…"

With shades that include raspberry, yellow-orange, dusty green, and bluish-purple, the artist's color palette comes from A Dictionary of Color Combinations by Japanese painter Sanzo Wada, a book that first appeared in 1932. Avoiding primary colors, Shea instead mixes to create secondary and tertiary hues, layering one color on top of another with spray gun and drip techniques. This process is similar to glazing in painting, where layers of translucent oils shine through each other from murky depths.
Materials: Ceramic, oil enamel paint.