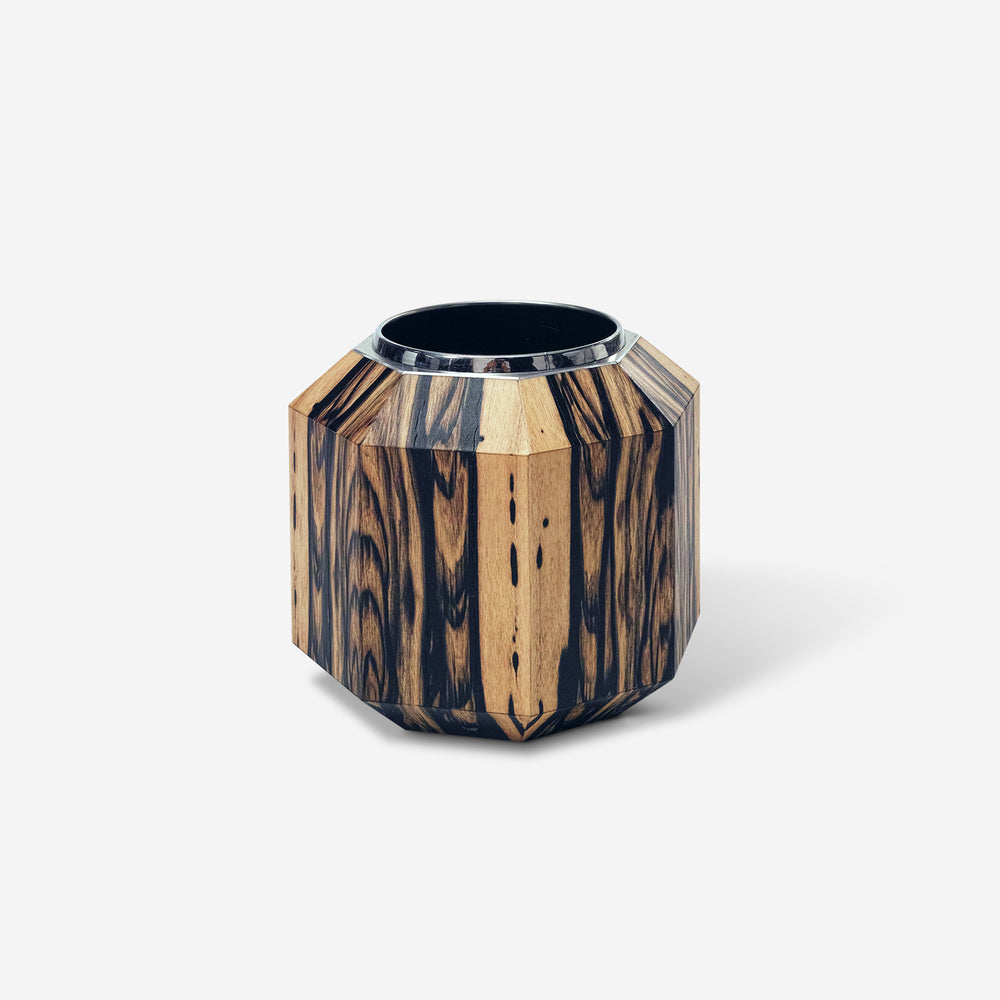 All Sales Final/
All sales of these limited-edition pieces are final.
Climate change. For champagne, the serving temperature plays a fundamental role on the perception of aromas. The custom is that for a perfect tasting, in less than 20 minutes, the bucket must contain 30 to 50% of ice and the rest with water. During this time, Hervet Manufacturier is committed to reflect the elegance of a bottle to exalt the ritual of celebration and to emphasize the aromas during the tasting.
The Iceberg Champagne Bucket is made
of white ebony veneer and Rosewood santos Ebony from Macassar surrounding a solid stainless steel tank.