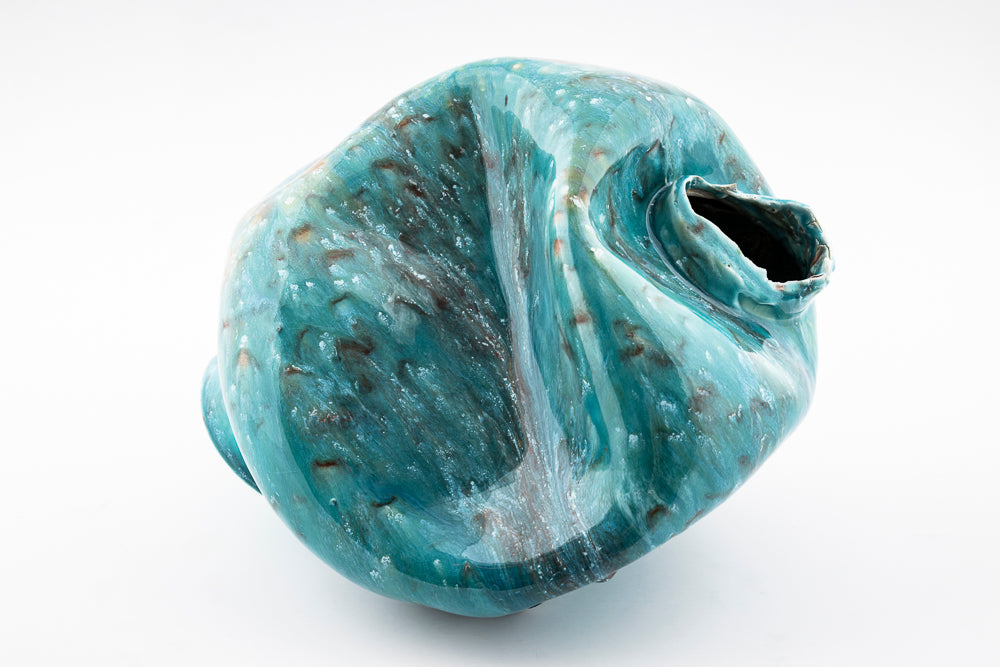 All Sales Final/
All sales of these limited-edition pieces are final.
Heidi Bjørgan is an internationally renowned ceramic artist based in Bergen, Norway. She is known for her experimental and expressive ceramic shapes and installations inspired by theater and film-directors such as Peter Greenway, David Lynch and Robert Wilson. Bjørgan challenges the norms of what good ceramics should be. Inventing new techniques, she creates unexpected visual effects. An important trait in her work is doing things that "shouldn't" be done - like mixing glazes and clay types which aren't conventionally compatible. She challenges the viewer to see the beauty and value in qualities that some might think of as defects.
Bjørgan has had a number of national and international exhibitions. Her work is included in national and international collections like The National Museum in Oslo, Nordenfjeldske Kunstindustrimuseum in Trondheim, the Ministry of Foreign Affairs, KODE in Bergen, and V&A in London, and several private collections around the world.