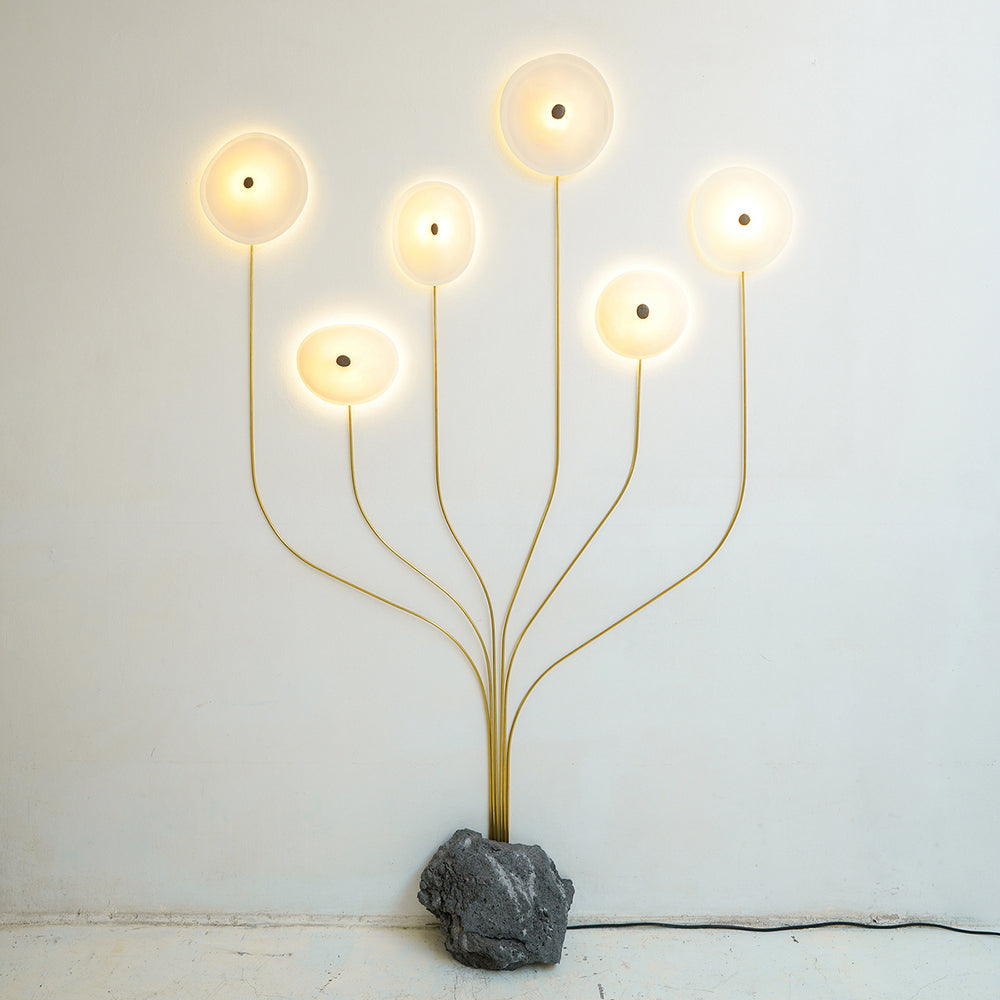 All Sales Final/
All sales of these limited-edition pieces are final.
gt2P (Great Things to People) is a Chilean design, architecture and art collective whose approach synthesizes a parametric approach with traditional techniques that represent their cultural heritage. Wall Light 6C is part of the less CPP body of work that gt2P developed in 2016. The porcelain slip of Wall Light 6C was cast in layers with liquid clay poured into draped fabric using a Catenary Pottery Printer. Taking into account the variables of the amount of porcelain layers, translucency, and baking temperature, gt2P was able to achieve a slim and organic design.
gt2P has been featured in numerous international exhibitions, including at the Bellevue Arts Museum, WA; Design Museum, London; Henan Museum, China; MAXXI Museo Nazionale Delle Arti Del XXI Secolo, Rome; and the Museum of Art and Design, New York, NY. gt2P's work is held in permanent collections worldwide such as the Denver Art Museum, CO; Metropolitan Museum of Art, New York, NY; and the National Gallery of Victoria, Melbourne.