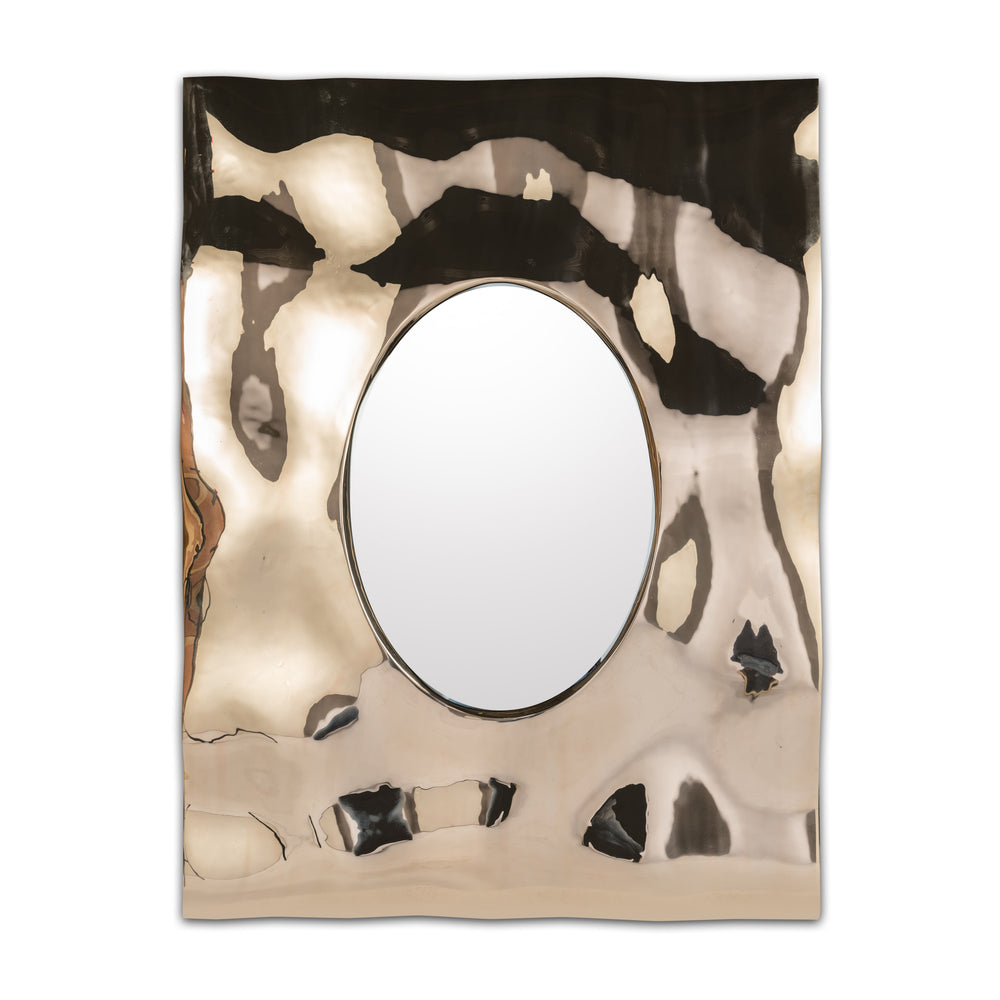 All Sales Final/
All sales of these limited-edition pieces are final.
Light becomes an active component of Corbeau's works, with their gleaming finish evoking a brilliant luminosity and reflecting their surroundings in space. With their large surface areas of shaped metal polished to a high shine acting as mirrors, Corbeau envisions the creation of his pieces as "quantum events," capable of producing a transformed image of their environment. The reflection of the interiors in which they are placed is cast upon their surfaces, along with the beings that share space with them, giving these furnishings the power of "instant energy exchange," as the artist describes it.
Materials: polished bronze.