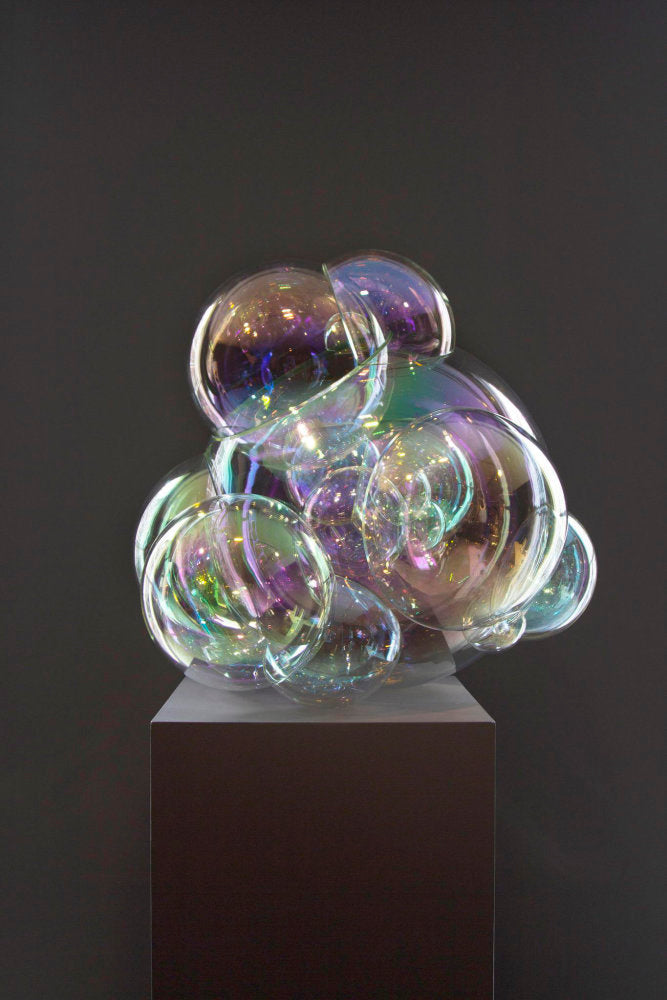 All Sales Final/
All sales of these limited-edition pieces are final.
In their Vanitas of Life collection, the Verhoeven Twins push modern technological limits to combine the fantastical with the practical.
The borosilicate glass bubbles look as though they might pop any second, but in actual fact are made with the help of robotics to result in a complex, and therefore much stronger, structure.
The Twins settled on the bubble motif after seeing Soap Bubbles (1734), a painting by the 18th century French artist Chardin. Then, as now, bubbles allude to the transience of life, a reminder of our fragile mortality.