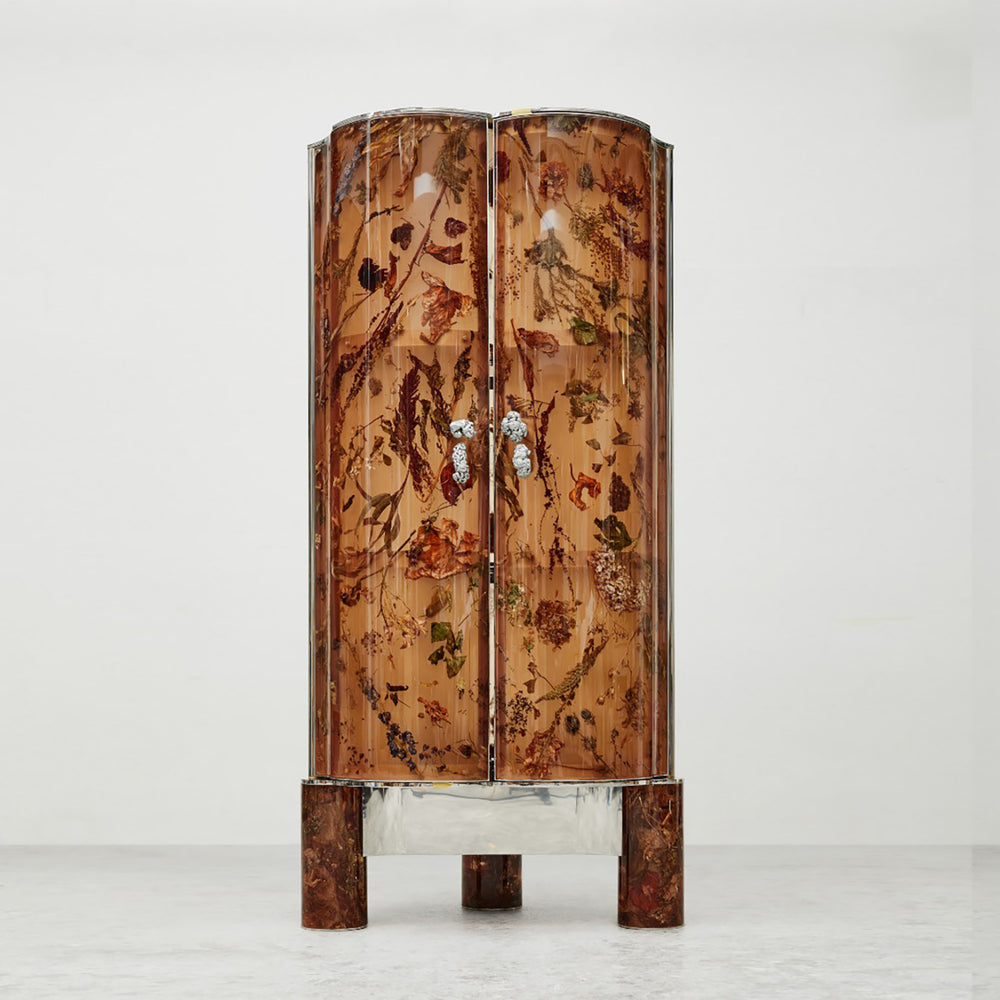 All Sales Final/
All sales of these limited-edition pieces are final.
Influenced by his family lineage as a third generation descendant of flower growers after his father and grandfather, Marcin Rusak has developed signature techniques using plant flora as a striking decorative element within his work, preserving flowers and leaves in resin which are fused seamlessly into his thoughtful modern pieces. This unique piece is composed of intricate stainless steel frame supporting a translucent amber resin body with curved corners, consisting of leaves and foliage.
Materials: Discarded Flowers and Leaves, Clear Resin, Stainless Steel.