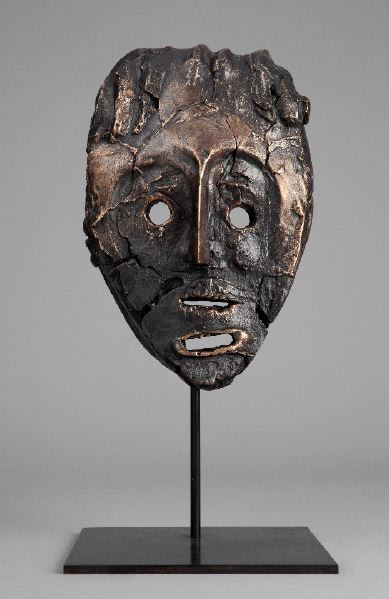 All Sales Final/
All sales of these limited-edition pieces are final.
Kendell Geers' Flesh of the Spirit series revaluates the Western fetishisation of African art.
Before cast in bronze, the figures and masks in Flesh of the Spirit are originally shaped in plaster of Paris. Geers moulds it with his own hands and body, which lends the sculpture an element of self-portraiture.
This mask's distorted mouth symbolises the silencing of the cultures whose visual tradition was appropriated from them.