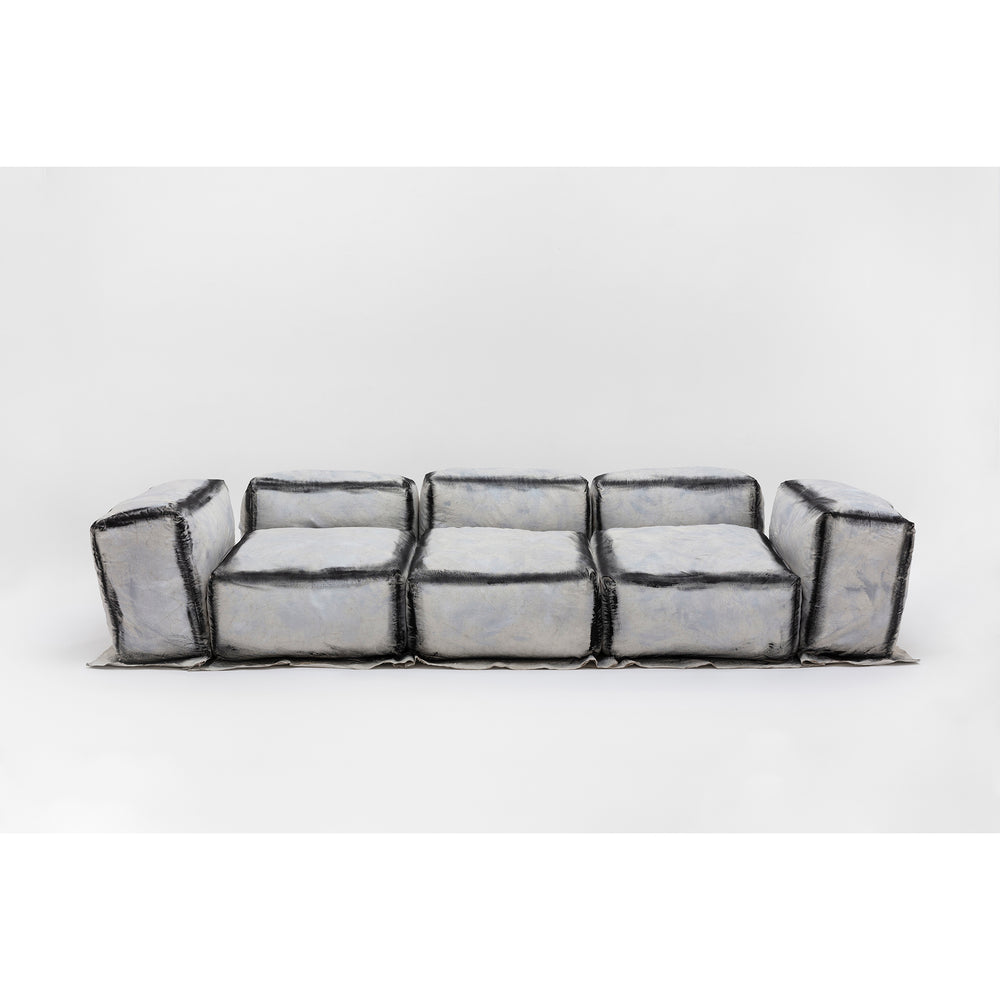 All Sales Final/
All sales of these limited-edition pieces are final.
British designer Faye Toogood has emerged as one of the most prominent figures in contemporary design today. Working in a diverse range of disciplines from sculpture to furniture and fashion, Toogood often reinterprets and reinvents classical tropes and references from art history by introducing a new aesthetic.
Assemblage 6, from which Maquette 234 / Canvas and Foam Sofa, Charcoal was born, marked a dramatic rupture in Toogood's creative trajectory – setting out to 'unlearn' the process of design, and build it up again from scratch. Returning to a creative place of child-like wonder and curiosity, Toogood enlisted rudimentary, readily-accessible materials – paper and tape, canvas and foam, to craft unforced and uncontrived, small-scale maquettes of objects with functional potentialities. Transposed to full-scale proportions, every detail of her Canvas and Foam Sofa miniature, down to the minutiae, has been carefully considered and masterfully recreated.
Primed.