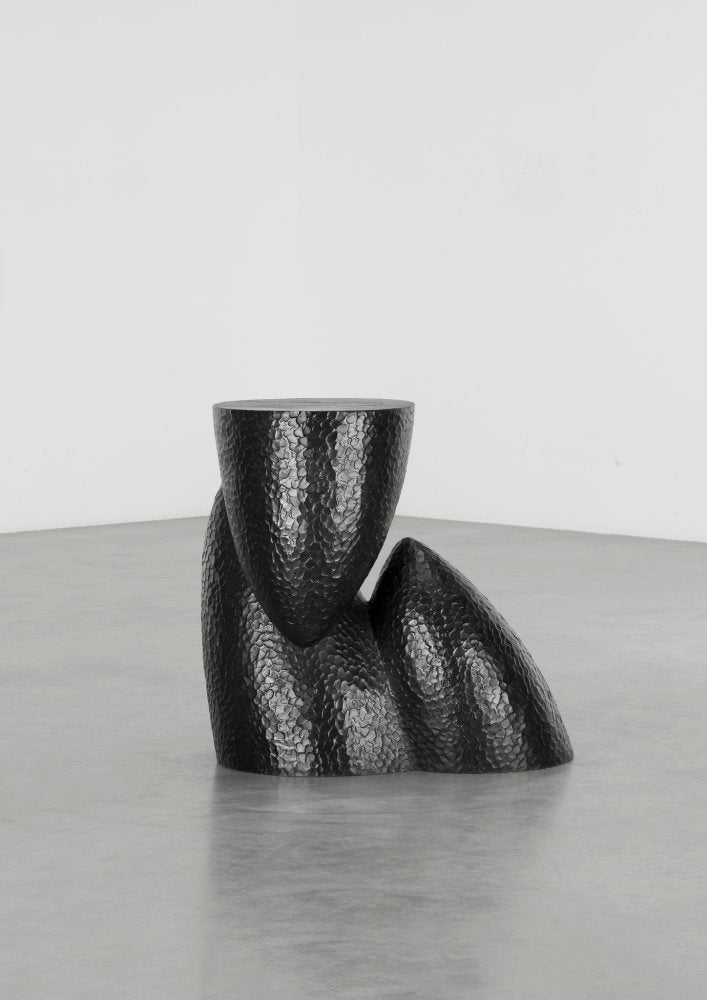 All Sales Final/
All sales of these limited-edition pieces are final.
Throughout his career, Wendell Castle continually adapted his practice to stay at the technological cutting edge of contemporary design.
Ever After is a side table demonstrating Castle's eye for composition and balance. The work was originally carved from stacked and laminated wood, a technique Castle invented himself, and then cast in bronze.