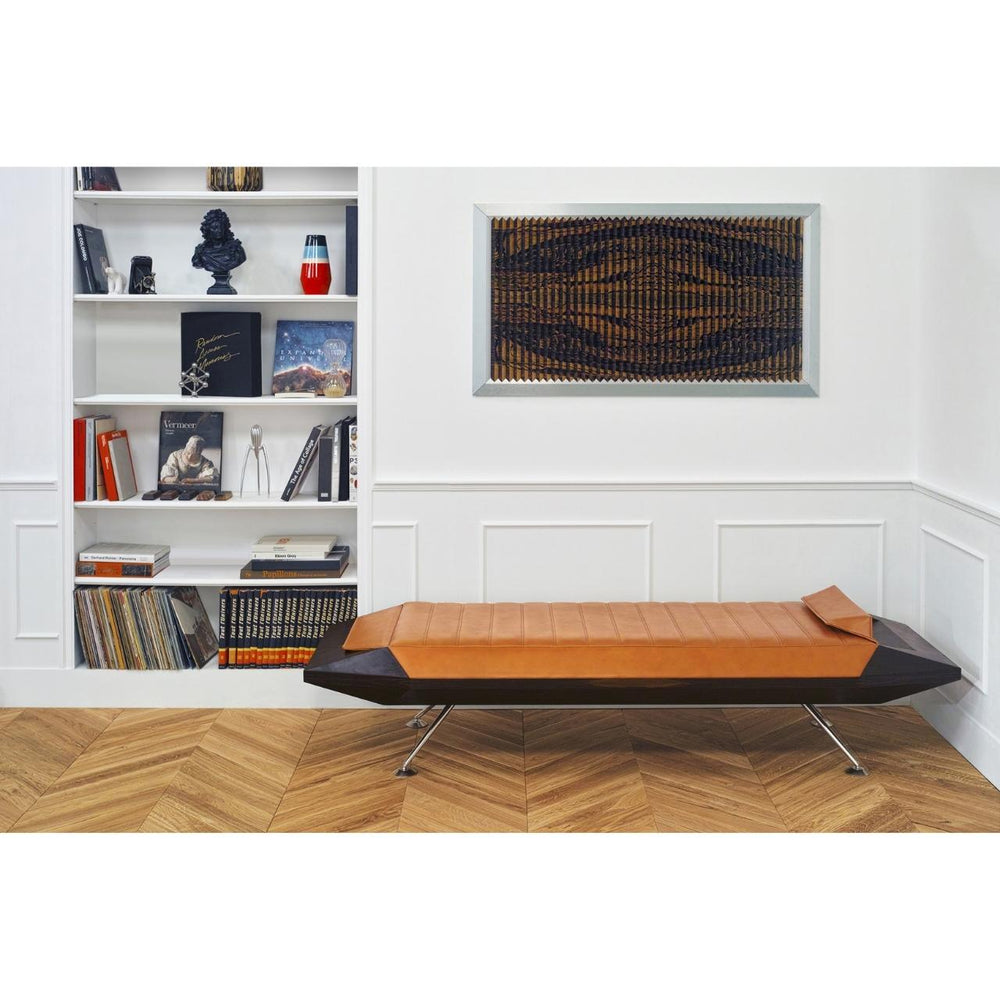 All Sales Final/
All sales of these limited-edition pieces are final.
Escape area.
This piece is inspired by the futuristic concept cars of the 70s and 80s devoted to the "Wedge Design", the famous cuneiform design so specific to the Hervet style.
To be convinced, it is enough to play with
the foldable headrests of each extremity
to remember the retractable headlights of the mythical automotive sports of that time.
More than a day bed, it is a levitating vessel. The Esprit daybed is made of Macassar Ebony veneer with full-grain leather and steel legs carved in the bulk.