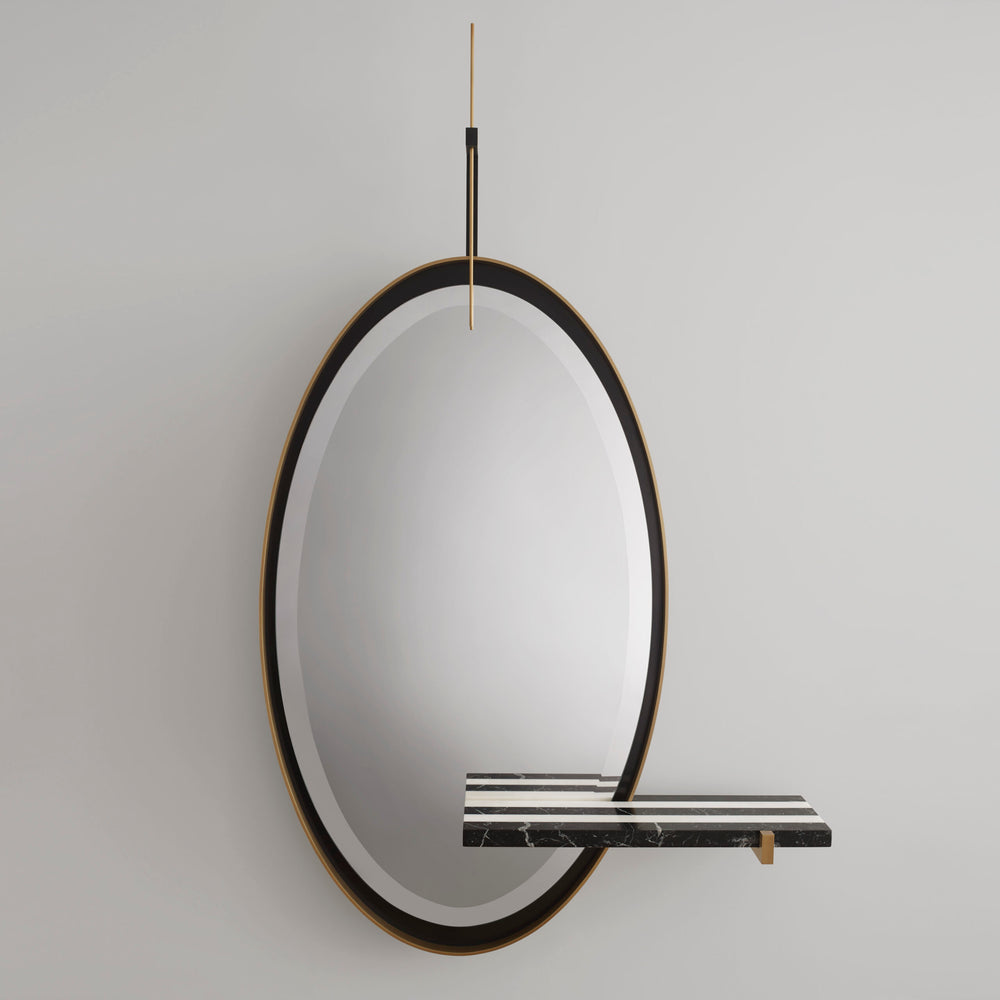 All Sales Final/
All sales of these limited-edition pieces are final.
"Both concise and striking, Isabelle Stanislas' 'Ellipse' Mirror is a new classic in itself. Very chic and perfectly balanced, this collectible design work with pure lines features an oval shaped mirror produced in patinated brass colored in bronze as well as in black. Rethinking the function, it includes a striped asymmetric shelf made of a thick marquetry of black Marquina marble from Spain and white Estremoz marble from Portugal with a matte effect. The mirror itself is extra clear and bevelled on four centimeters, which is the thinnest technically possible.
Isabelle Stanislas' 'Ellipse' collection incarnates her '"artistic philosophy of structure", in other words her desire to create a design that aims at a form of quintessence. 'Ellipse' affirms itself with power and personality through simple geometric shapes and a minimalist palette of colors and materials. The works are exclusively produced for Galerie BSL by prestigious French Ateliers Saint-Jacques, also producers of Rodin's bronze sculptures, in a limited edition of 8 pieces + 4 artist proofs."