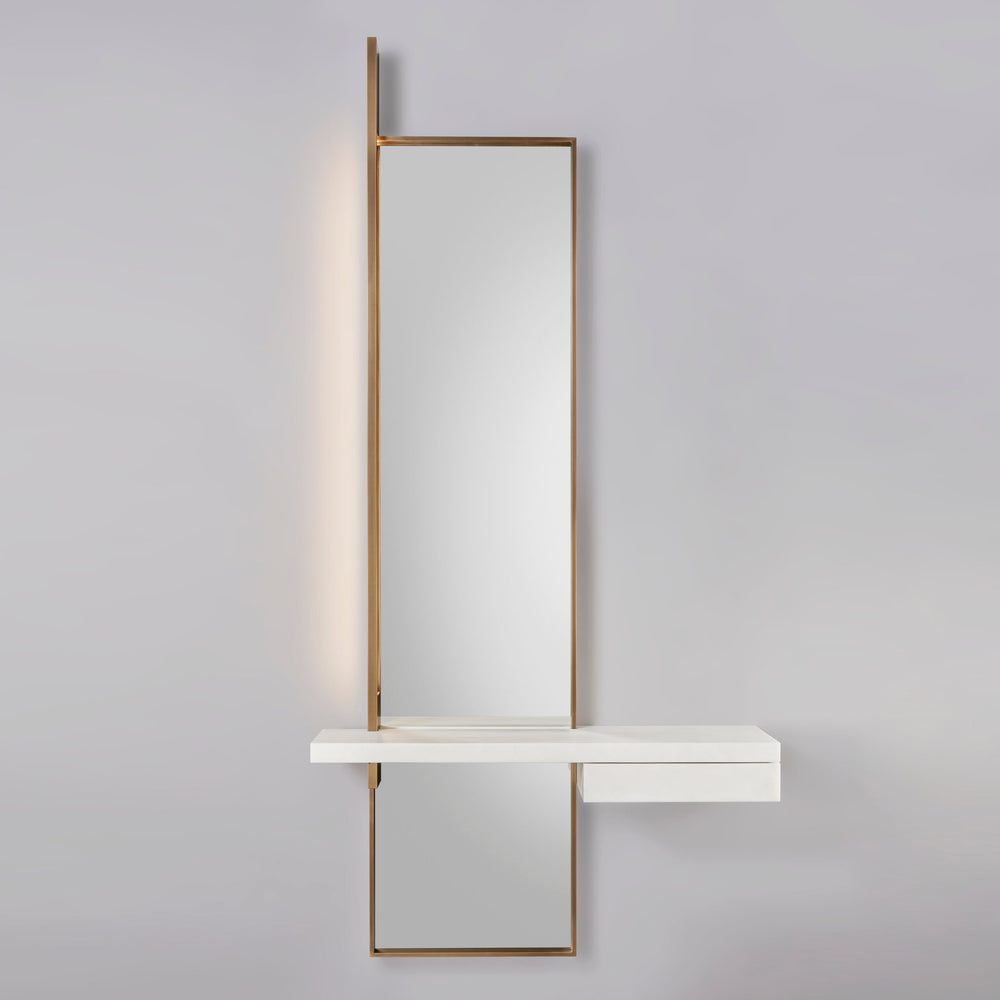 All Sales Final/
All sales of these limited-edition pieces are final.
"Rectangular mirror with integrated light, Isabelle Stanislas' 'Ellipse' High Mirror affirms itself with power and personality through simple geometric shapes and a minimalist palette of colors and materials. Rethinking the function, it offers a 120 cm high lighting strip on the left side with a discrete on/off switch and includes an asymmetric shelf and drawer made of white Estremoz marble from Portugal with a matte effect. A peaceful radicality is achieved, composition and volume forming a perfect equilibrium.
Isabelle Stanislas' 'Ellipse' collection incarnates her '"artistic philosophy of structure", in other words her desire to create a design that aims at a form of quintessence. The works are exclusively produced for Galerie BSL by prestigious French Ateliers Saint-Jacques, also producers of Rodin's bronze sculptures, in a limited edition of 8 pieces + 4 artist proofs."