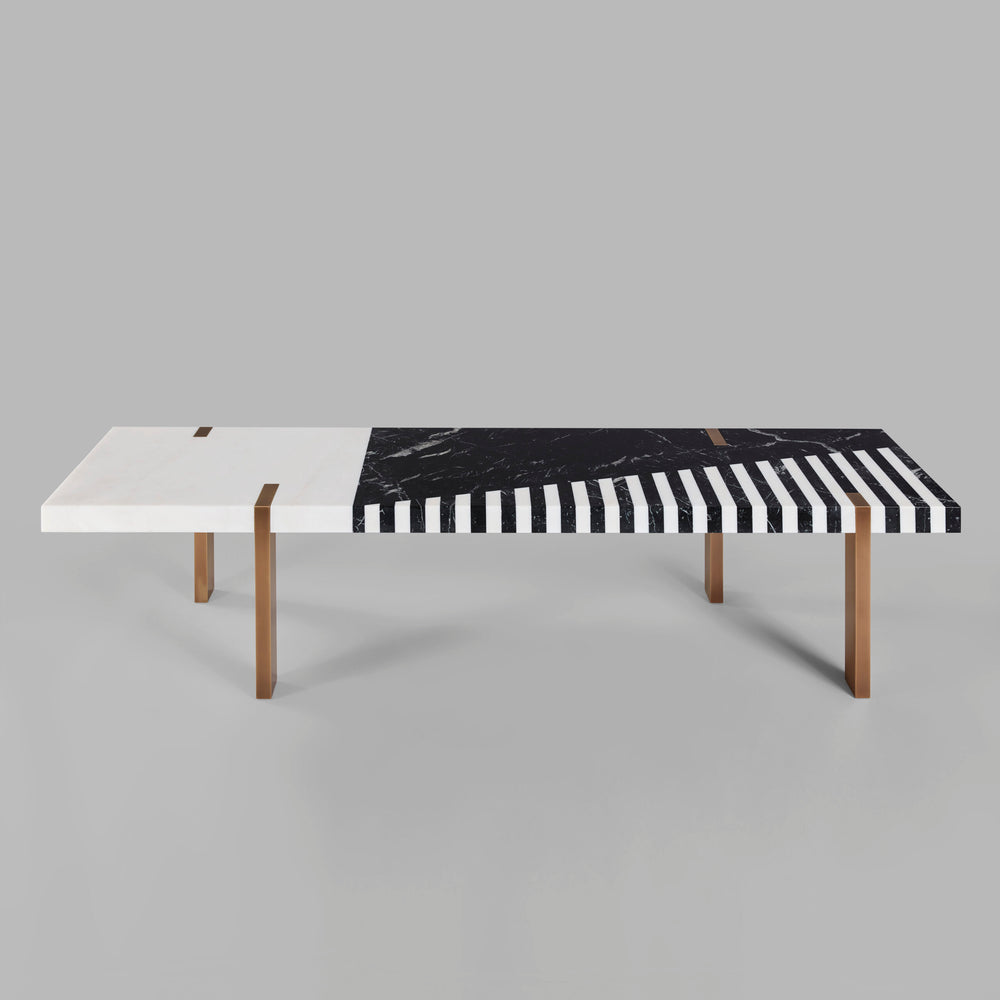 All Sales Final/
All sales of these limited-edition pieces are final.
"Isabelle Stanislas' 'Ellipse' Bench, that may also be used as a coffee table, is based on the masterful conjugation of three materials: white Estremoz marble, black Marquina marble, and bronze-colored patinated brass. Each marble is imagined both individually and in association with the striking choice of a striped motif. A quasi kinetic visual game materialises in the extremely powerful yet contained graphic composition created by the combination of the black and white lines of the marble and the curved patinated brass elements. A peaceful radicality is achieved, composition and volume forming a perfect equilibrium.
Isabelle Stanislas' 'Ellipse' collection incarnates her '"artistic philosophy of structure", in other words her desire to create a design that aims at a form of quintessence. 'Ellipse' affirms itself with power and personality through simple geometric shapes and a minimalist palette of colors and materials. The works are exclusively produced for Galerie BSL by prestigious French Ateliers Saint-Jacques, also producers of Rodin's bronze sculptures, in a limited edition of 8 pieces + 4 artist proofs."