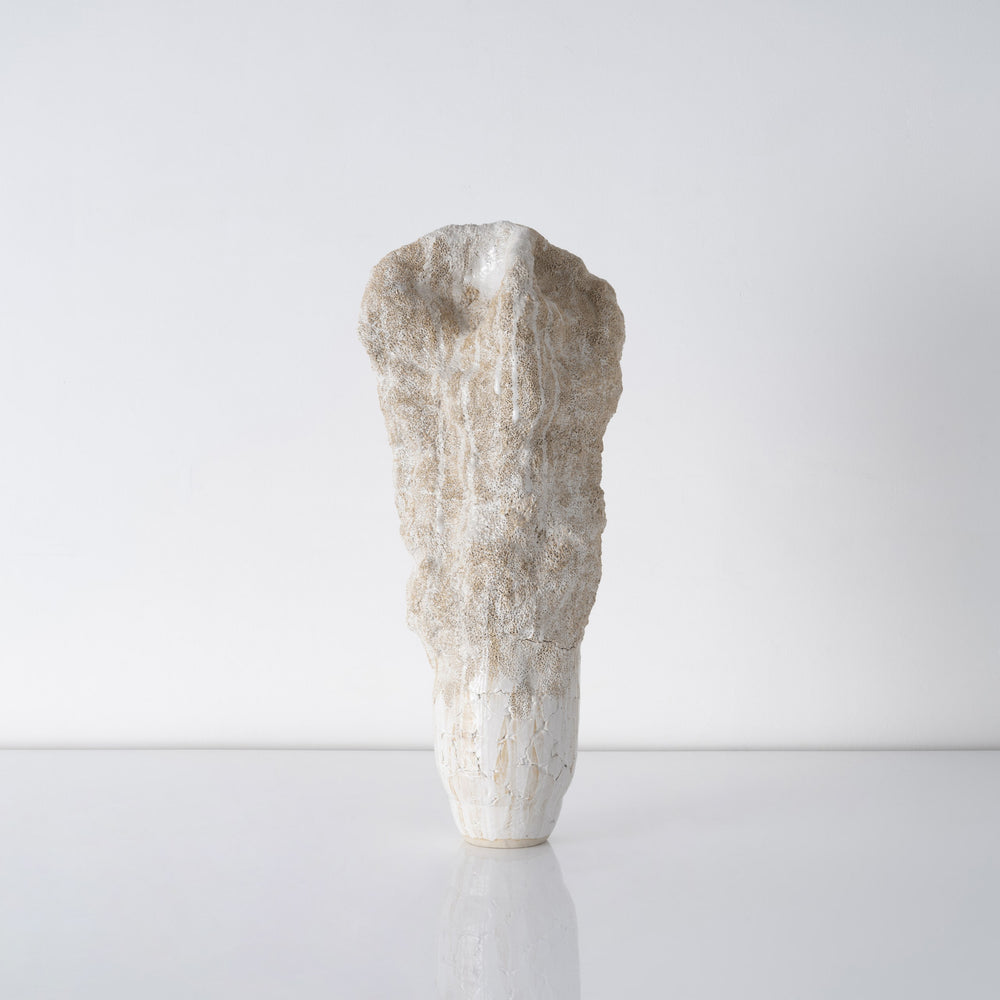 All Sales Final/
All sales of these limited-edition pieces are final.
Veera Kulju (Finnish, b. 1975) is a multi-media artist living and working in Helsinki, Finland. Self-described as a "hybrid of a curious, random-minded artist and a rational, business-oriented designer," Kulju creates work that poetically dances along the line between art and design, toying with the distinctions between the decorative and the functional. Working primarily with ceramics and textiles, she makes intensely layered work hand-built from small, distinct, and precious elements. These small pieces, when brought together, give way to a larger compositional intent of fragile beauty and timelessness with nature often playing a central role. While Kulju generally uses a restrained palette of black and white, she is experimental with the materiality of the objects. She frequently introduces unexpected characteristics within one work employing a variety of glazes, both matte and glossy, and shapes, both smooth and sharp-edged, and evoking a physical experience when viewed.
Kulju, after studying at the School of Design and Crafts, University of Gothenburg, Sweden, and Vihti School of Art and Craft, received a BA from Lahti University of Applied Science, Institute of Design, Experimental Design in 2005, and her MA in 2010 from Aalto University, School of Art and Design. She was a visiting artist at the Arabia Art Department in 2017-2018. Kulju's work was commissioned to be included in the Finnish State Art Collection and was recently acquired by the National Museum in Stockholm, and she has exhibited widely throughout Finland and abroad.
Materials: Glazed porcelain, hand-built.