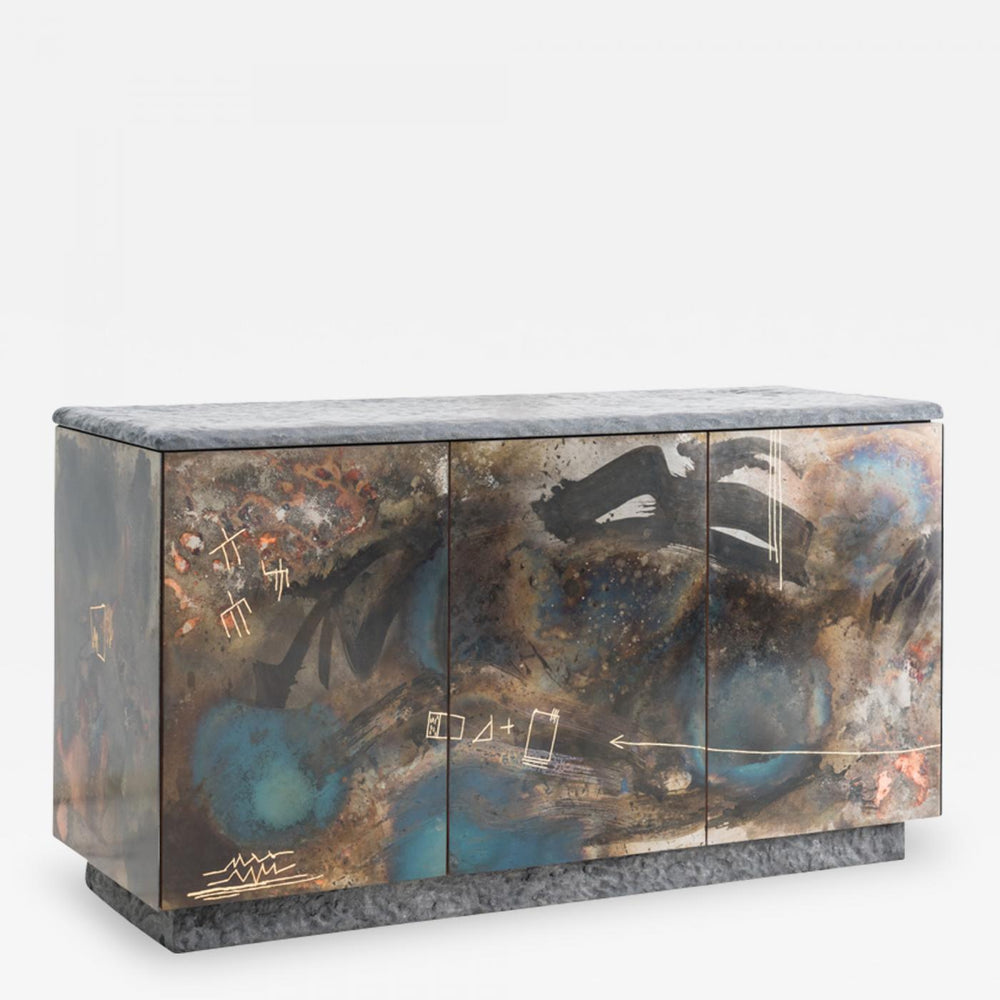 All Sales Final/
All sales of these limited-edition pieces are final.
Brooklyn-based Stefan Rurak's furniture defies conventional boundaries - merging fine art aesthetics, modern conceptual design, and traditional, hand-made craftsmanship techniques. His evocative, one-of-a-kind works are the type of collectible pieces built to span generations. Working with a variety of materials - wood, cast concrete, and steel - Rurak draws no distinction between art and design. He describes his work as sculpture that just happen to be functional - the utilitarian becoming a canvas for the aesthetic endeavor. Each piece conveys movement, action, and intuition, providing a stark counterpoint to the meticulous construction and composition of the functional skeleton underneath.
Rurak's unique aesthetic and process stems from a diverse range of media, ranging from things as conventional as drawing and painting to performance art. "The work is largely process oriented, he states, "Increasingly I became aware that the mediums I was drawn to, such as silkscreen printing and film photography were really a pursuit of a craft that relied on a skillset as well as a system of tools.
22kt gold.